ESSCA School of Management
Highlights of Studying in ESSCA
Member of the prestigious Conférence des Grandes Ecoles

Courses accredited by AACSB, EQUIS and AMBA

ESSCA offers Programmes and degrees in management

Courses delivered across 8 campuses

Student strength of 7000+

Wide network of partner universities in 56 countries

100+ years of heritage

3000 EUR scholarships

Internships along the course
Recognitions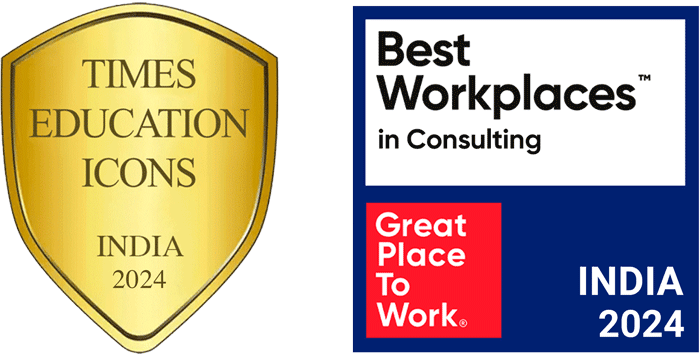 Why Study at ESSCA
Delivering knowledge and developing thinkers, managers, entrepreneurs to adapt to the current scenario is the goal of ESSCA School of Management. Considering the various dimensions of organizations at a global level which are driven by technology and innovation, ESSCA School of Management showcases courses that make students industry-ready. ESSCA is a well-established Business School serving for more than 110 years and has been consistent in adhering to basic human values that make up its ethical foundations.

Inorder to develop ESSCA's excellence that supports young people either to kick start in their profession or to progress, the school bages prestigious labels such as the EESPIG label (Etablissement d'Enseignement Supérieur Privé d'Intérêt Général), an association under French law (1901). Alumni of ESSCA are hired in top companies; 80% have signed a contract before their graduation and 93% of graduates are recruited within 3 months of course completion and 93% feel that they find jobs that are in line with their professional career objectives.
ESSCA Ranking
Financial times has ranked ESSCA among the Top Business Schools based on their internships, recruitment and course delivery. ESSCA world Ranking is 60 in 2022 according to Financial Times and in terms of international course experience, it ranks 20.
Courses in ESSCA
ESSCA offers programs covering Business, Management, Tourism and Hospitality at the bachelors, masters and Grand ecole level.

The five-year grand Ecole programme was introduced in ESSCA and the title is said to hold the highest designated in management and engineering fields. Our pioneering programme is composed of a Bachelor and a Master cycle. Programs in ESSCA are structured in a way that offers benefits including academic recognition on global standards. The Best courses in ESSCA are
Offered in three campuses - Paris, Lyon, Angers either fully taught in English or French
Internationally recognized
Given a large choice of majors with three areas of expertise: Management, Marketing, Finance
Wide offer of double degree
Full personal development programmes
Packed with information that sharpens the knowledge and skills of students
Tagged with work placements both in France and abroad
Full personal development programme which supports the students' professional life.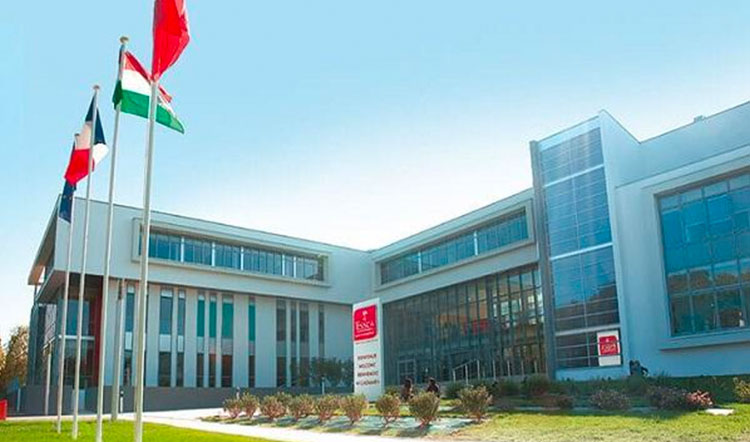 Bachelors in ESSCA
Undergrad programs in ESSCA are delivered with an objective to train students within a three year duration of study to possess international cultural understanding and a command

The objective of the ESSCA Bachelor programmes is to train, in a 3 year programme of study, operational middle managers who possess international cultural understanding and a solid command of tools and methods in contemporary management.
Bachelor programs in ESSCA are designed to ensure student involvement in the curriculum through teaching methods, activities as well as course materials.
Support for students at all levels: Learning methods to work individually, in groups and at a distance; personal development and professional project development through specific workshops.
The development of creativity adapted to the contexts of business and entrepreneurship.
Bachelors in ESSCA curriculum has projects that is given a major place to trigger the innovate ideas of students. based on concrete cases allowing learning by experience.
A semester of study abroad during undergrad in ESSCA also allows each student to benefit from international experience.
GoFrance's Extensive Footprint in India
Offices across India
250+ Experienced Consultants
Chennai, Coimbatore, Bangalore, Cochin, Hyderabad, Mumbai, Pune and many more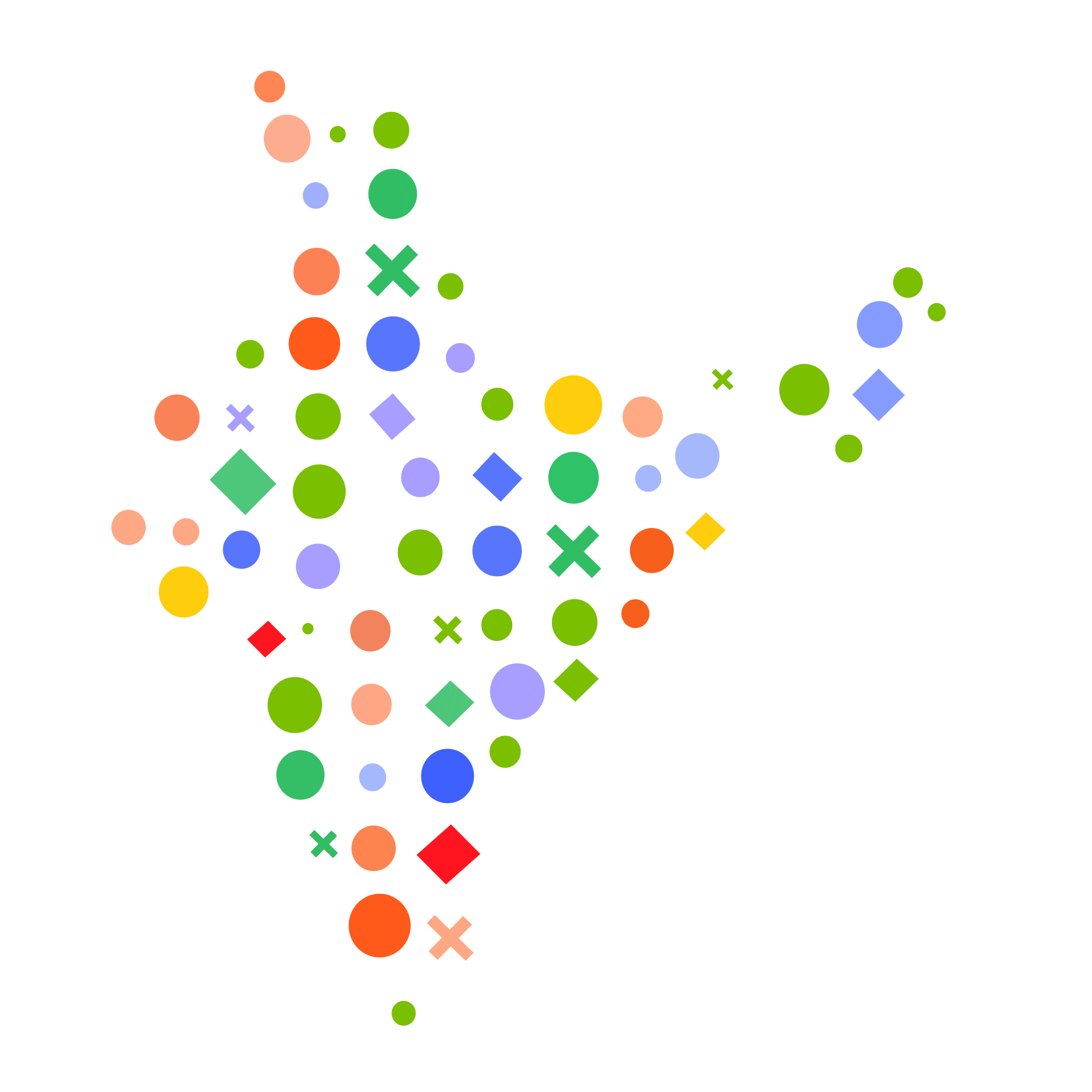 Admission Requirements to Study Bachelors in ESSCA in France
One of the easiest ways to apply for bachelors in ESSCA in France is through GoFrance. We have an exclusive team to help you with document drafting, editing.

Below is the list of documents to for Bachelor's application in ESSCA
Marksheets of the last 2 years of secondary education
Motivation letter or the statement of purpose
CV
Proof of English Language Proficiency through IELTS, TOEFL, Cambridge or Duolingo
Optional: letter of recommendation
After these documents are submitted to the school, students are informed about an admission interview for Bachelors in ESSCA.
Masters in ESSCA
Studying a Masters in ESSCA can be a one or a two year duration. For those with a three year bachelor degree, and less than 3 years of work experience, students can apply for a two year Masters in ESSCA while for those with a four year bachelor degree, students can apply for a one year masters in ESSCA.

MSc curriculum in ESSCA is composed of three semesters : Two academic terms plus one internship, with a master thesis. Graduates can rely on a 90ECTS degree delivered by a triple-accredited international business school, as are less than 1% of the top worldwide business schools.

Masters of Science offered at ESSCA is built on the expertise of its 130 permanent faculty members of 30 different nationalities and on the latest results of their research. MSc students benefit of a multicultural atmosphere of studies, emphasised by a permanent presence of 900 international students in the campuses, courses in several languages and an active student body in sports, arts, charities.

Below is the List of Postgraduate Courses in ESSCA
MSc in International Finance
MSc in Digital and Big Data for Value
MSc in International and Sustainable Management (part of the IBSA Dual Master's Degree Program)
MSc EU-Asia Luxury Marketing
MSc EU-Asia Digital Marketing and Business
Admission Requirement for Masters in ESSCA
For entry into Masters in ESSCA, students need to have
A three year UG degree with three years of work experience or a 4-year bachelor's degree in the relevant field
A B2 level in English
Online registration (application fees : €90)
Application deadline for Masters in ESSCA is July, 7th 2023
Get application fee waiver
by applying through us
I agree to GoFrance terms and privacy policy
or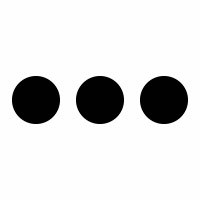 English Scores to Apply in ESSCA
Students taking up English taught Masters in ESSCA should provide evidence that supports their language proficiency. ESSCA accepts the below list as proof of English language proficiency
IELTS, TOEFL, PTE scores
Medium of instruction letter
Scholarships for Masters in ESSCA
ESSCA scholarship application is offered for the 2-year Master in management programmes in English and/or French. Scholarship for MSc in ESSCA is also awarded to international students.

The scholarship
Can cover all or part of the tuition fees
Is open to non-French nationals.
Does not include cost of living (approx. 800 €/month in Angers and 1,100 €/month in Paris) and admission registration fees (€ 130 for two-year Master programme and € 80 for MSc).
Tuition Fee in ESSCA for International Students
Courses in ESSCA

Tuition fees in ESSCA

Bachelor in Management
9000 Euro/year
Grande Ecole
12745 Euro/year
Master in Management
Year 1: 12745 Euros
Year 2: 13400 Euros
MSc in international and Sustainable Management
17900 EUR
MSc in International Luxury Management
17900 EUR
MSc in Digital and Big Data for Value
17900 EUR
MSc in Global Business Management
17900 EUR
FAQ:
---
What is the Tuition fee in ESSCA for Masters courses?

Tuition fee for Masters in ESSCA range between 12,500 EUR to 17,900 EUR
---
What is the ranking of Engineering courses in ESSCA?

ESSCA is popular for Business, Management, Leisure courses and holds a triple accreditation with a lot of flexibility options.
---
Can I apply in ESSCA without IELTS?

Yes. You can apply in ESSCA without IELTS.
---
What is the application deadline for Masters in ESSCA?

Applications for Fall 2023 close in July 2023 and for Spring 2023, it ends in December 2023.
---
What is the Application fee for ESSCA?

Apply through us and get an application fee waiver for ESSCA.
---
People also search for,
ESSCA School of Management
ESSCA Ranking
Courses in ESSCA
Undergrad programs in ESSCA
Admission Requirements to Study Bachelors in ESSCA in France
Masters in ESSCA
Admission Requirements to Study Masters in ESSCA in France
Scholarships for Masters in ESSCA
Tuition Fees in ESSCA
Tuition Fee in ESSCA for International Students