Scholarships in France
Highlights of Scholarships in France
French public institutes and the Erasmus+ programme support international students

25% of scholarships are financed by the French Ministry

Exclusive scholarships for Indian students

Tuition fee waiver, accommodation discount upto 40%, exchange programs are awarded

Upto 5000 EUR discount in tuition fee for Bachelors and Masters

Monthly Allowance from 1500 EUR for PhD scholars

Easy application process
Recognitions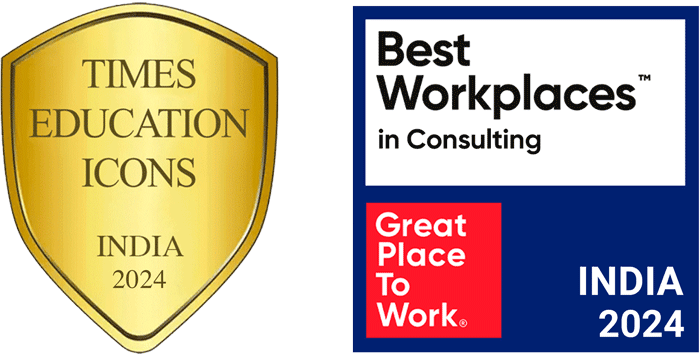 All students looking to study in France will obviously want to find out about their chances for scholarships in France, apply for scholarships in France and to enjoy their benefits. Scholarships in France for international students are offered based on merit and the awards are on tuition fee, internships, accommodation discounts, travel discounts. Not only universities but the Government of France, other foreign governments, various organizations offer scholarships for Bachelors, Masters, MBA. Most universities in France provide a range of undergraduate and postgraduate student grants and scholarships, which are financed through the university's own resources or through private benefactors, endowments from alumni, and other partners such as industry. Scholarships in France are one main reason for students to take up higher studies.

French public institutes and the Erasmus+ programme offer a large number of scholarships for foreign students to help them finance their studies in France and Europe.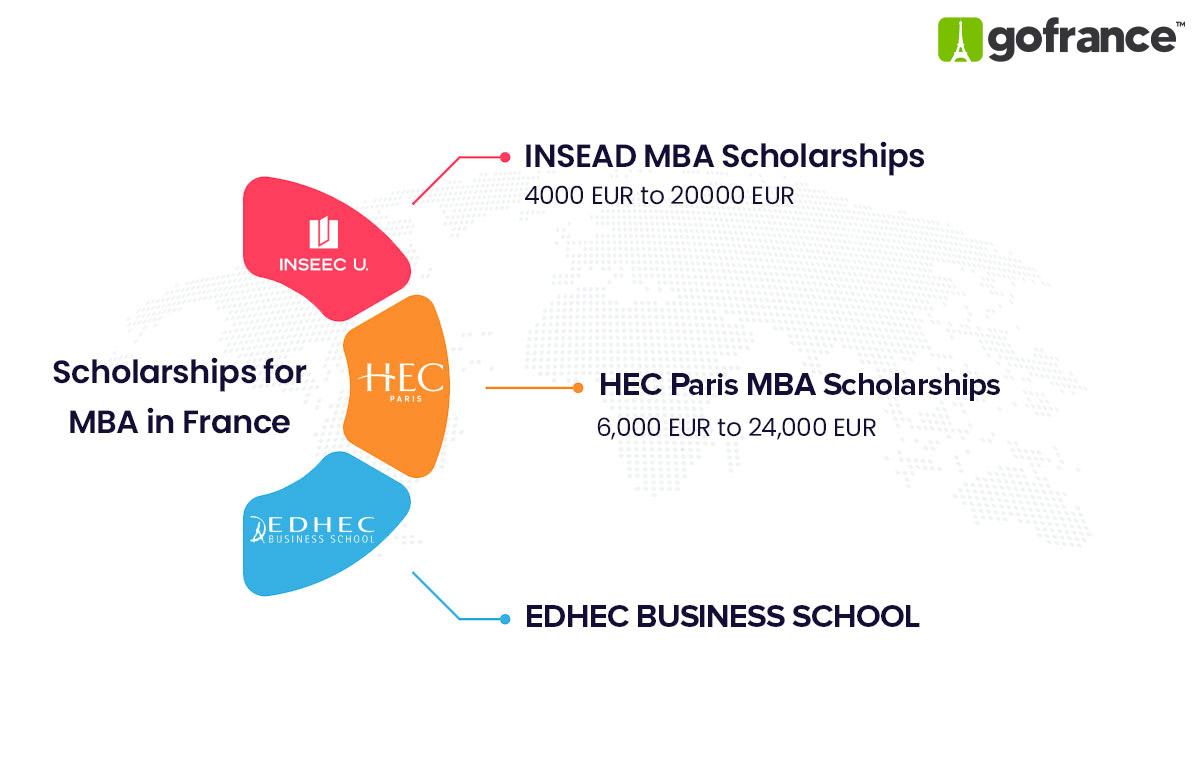 Am I Eligible for Scholarship in France
Eligibility for Scholarship in France varies with each body that awards scholarships. While applying for scholarships in France, an essay mentioning the reason to be considered for the scholarship along with achievements of the student. There is no common eligibility criteria for scholarships and usually the awarding body set their own requirement to apply for scholarships in France. Usual Eligibility for Scholarship in France include having a certain grade in a specific stream of study, English language test score (IELTS/TOEFL/PTE), and in some cases the country you hail from, can also be an eligibility. Understanding the eligibility for scholarships in France may be confusing, but you are advised to check with GoFrance scholarship team for more information.
Types of Scholarships in France
Scholarships in France can be obtained from the government, the university and joint scholarship. These scholarships in France differ with the awarding body, the reward bestowed, application procedure, eligibility criteria, duration, elements of selection and so on. These scholarships are available for different academic programs for students seeking to study in France. The three types of scholarships in France available for international students are:
French Government Scholarships
University provided Scholarships
Joint Scholarships or Co-financed Scholarships
The Government of France offers different kinds of scholarships in France for international students. Applicants with outstanding academic records have a high chance to obtain these scholarships. Some of these scholarships are mentioned below:
Eiffel Scholarship for International students : The French Foreign Ministry awards various scholarships to foreign students. Ministry of France funds nearly 25% of these scholarships for Masters or Doctoral level studies or Major programmes (for the best foreign students who have graduated from French high schools abroad).
Based on social criteria, the French Ministry of Higher education and Research awards scholarships to some foreign students. Students must have been residing in France for at least two years to be eligible for the scholarship and should have paid taxes in France. The Ministry also finances doctoral contracts managed by the Doctoral schools.
In France, public research is split between institutes of higher education and public organisations such as the CNRS (National Centre for Scientific Research) which covers all fields of research, the IRD (Institute for Research and Development), the ADEME (Environmental and Energy Control Agency) and the IFREMER (French Research Institute for Exploitation of the Sea). In partnership with the regions, these public bodies finance research allocations for doctoral and postdoctoral students.
Some Universities offer scholarships for foreign students. To find out more, contact their international relations department.
French regions and towns allocate scholarships to foreign students enrolled in programmes in their region. They also award doctoral and postdoctoral grants managed by the institutes of higher education and research. Regional scholarships may also be allocated to foreign students as part of exchange agreements with foreign institutes.
Erasmus + is a European Union programme in Europe that supports education, training, youth and sport. Through it, students can benefit from a mobility bursary in Europe. The Erasmus Mundus joint Masters offer is a study programme that awards scholarships for tuition, living expenses to the world's best students for one or two years, regardless of their field of studies. To receive one, these students must take their Masters programme in at least two countries participating in the programme. Several French institutes of higher education offer joint Masters programmes. In the framework of bilateral agreements between institutes of higher education, Erasmus+ also offers mobility scholarships from and to France. They cover removal and accommodation costs. Find out more from the institute you are enrolled in.
Scholarships for MBA in France
France is famous for MBA especially among international students. There are numerous business schools that offer benefits for students in various ways.
INSEAD MBA Scholarships - are awarded based on need-based and based on gender, citizenship, professional background, English language scores, leadership abilities. The INSEAD Scholarships are limited in number and there is a tough competition for each award. The amount of scholarships starts from 4000 EUR to 20000 EUR
HEC Paris MBA Scholarships : HEC Paris offers scholarships to international students, especially for MBA courses. HEC scholarships are awarded to various categories: merit-based, need-based or based on specific criteria. The scholarship amount can range from 6,000 EUR to 24,000 EUR.
EDHEC BUSINESS SCHOOL : There are various EDHEC Business School scholarships for international students. Preference is given to the students having academic excellence and engaged in relevant extracurricular activities.
GoFrance's Extensive Footprint in India
Offices across India
250+ Experienced Consultants
Chennai, Coimbatore, Bangalore, Cochin, Hyderabad, Mumbai, Pune and many more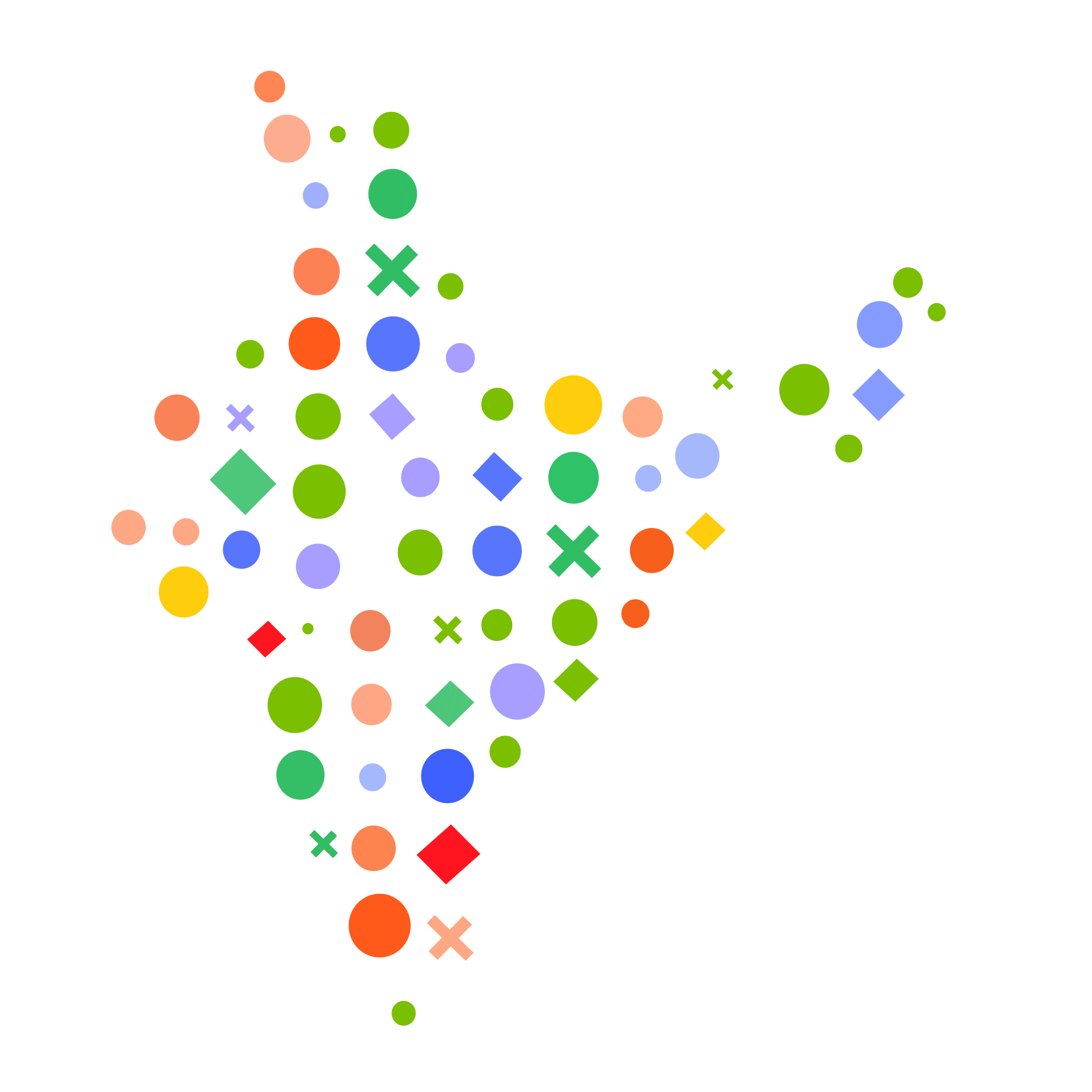 Scholarship for Bachelors in France
Students taking up Bachelors in France are offered numerous scholarships by their respective Universities, or by the AEFE and the French Ministry for Europe and Foreign Affairs for deserving students. The conditions for scholarships in France for Bachelors varies between getting a particular score or, taking up an exchange semester, early payment of scholarship and so on. Whats exciting about Scholarship for Bachelors in France is that, the awards range between 500 EUR upto Fixed allowance of 500 EUR per year and Tuition fees coverage up to a limit of 5000 Euro per year. If you are wondering how to apply for scholarships in France for Bachelors, you can get in touch with our team.

Below is a list of Scholarships for Bachelors in France
Early Enrolment Fee Waiver
Excellence-Major scholarships from the Agency for French Education Abroad and the Ministry for Europe and Foreign Affairs
Charpak Exchange (Autumn session)
Charpak Exchange (Spring session)
Erasmus Plus Scholarship
LivinFrance Scholarship
Social Fund Scholarship
Studely Scholarship Program for international students
Talents for Nuclear Foundation - Indian Students' mobility
Unframed Scholarship
Solidarity Fund Scholarship
---
Show 10+ Programs

Scholarship for Masters in France
Scholarship and awards that support and bring down the expenses for studying as well living is something that all students look forward to. Considering this, scholarships in the form of tuition fee waivers, accommodation discounts, paid internships are awarded as scholarships for Masters in France. Students have to apply for Masters scholarship in France since many of them are provided by the government and other third parties.

Check out the below list of scholarships for Masters in France.
Charpak Master Scholarship
Erasmus Mundus Joint Master Degrees scholarship
Eiffel Scholarship program
Scholarship for foreign students in Nouvelle- Aquitaine
Graduate School Masters Scholarship
MIAI@Grenoble Alpes Master 2 Research Scholarships
Erasmus Mundus SARENA
Centrale Nantes Elite Scholarship
IMT Atlantique Excellence scholarship for the MSc in Nuclear Engineering (NE)
EURECOM / Carnot TSN Excellence scholarship program
EURECOM Excellence Scholarship
---
Show 40+ Programs

Get application fee waiver
by applying through us
I agree to GoFrance terms and privacy policy
or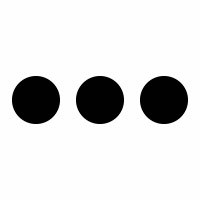 Scholarship for Indian Students to Study in France
Every year, more than 12 Crore is allocated by the French Embassy in India along with French companies to support 500 meritorious young Indian students who wish to pursue their higher education in France. Scholarships to study in France for Indian students are awarded based on outstanding academic records, their ability to bring in new ideas.
THE CHARPAK SCHOLARSHIP PROGRAMME : The Charpak scholarship is offered to Indian students admitted in a full time Bachelors, masters and PhD programme in France. Charpak is the French government scholarship programme in India with benefits including tuition fee waiver for the first year, discounts for students who want to take up internship during summer break.
RAMAN CHARPAK FELLOWSHIP (PhD) : This is offered to scholars registering for PhD in France in the fields of Atmospheric Sciences, Earth Sciences and Environmental Sciences, Materials Sciences, Physical Sciences, Chemical Sciences, Engineering Sciences, Biological Sciences, Life and Medical Sciences, Mathematical and Computational Sciences. Benefits include monthly allowance of 1500 EUR, health insurance coverage, One return airfare ticket in economy class between India and France. Application for PhD scholarship in France opens in April and requires student to submit a proposal.
LA FEMIS : The French Ministry of Foreign Affairs and International Development and La Fémis offer summer university program for 9 weeks with intensive classes 5 days per week for 15 students from different countries. Scholarship includes a monthly stipend, return ticket to France, medical insurance coverage focused for foreign film and television students.
EIFFEL SCHOLARSHIP PROGRAM OF EXCELLENCE : The French Ministry of Foreign Affairs (MEAE) and International Development through Campus France Paris awards 1,181 euros (master degree) and 1,400 euros (PhD) per month along with additional allowance for life expenditures.
MAKE OUR PLANET GREAT AGAIN (MOPGA) : 40 fellowships are awarded to international research scholars holding a doctoral degree for less than 5 years
SCHOLARSHIPS FOR FRENCH LANGUAGE TEACHERS : The French Institute in India, Embassy of France offers scholarships to French language teachers teaching in Indian schools and universities. These scholarships aim to provide the teachers an opportunity to improve and update the teaching methodologies for teaching French as a foreign language in Indian context.
THE ERASMUS+ MOBILITY SCHOLARSHIPS FOR FOREIGN STUDENTS : Erasmus + is a European Union programme that supports education, training, youth and sport for one or two years, regardless of their field of studies. To receive one, these students must take their Masters programme in at least two countries participating in the programme.
FAQ:
---
How to apply for Scholarship in France?

Applications for scholarship in France differs in each university and the funding body.
---
What are the types of scholarships in France that I can apply?

French Government offers scholarships on tuition fee, accommodation, travel, health insurance.
---
Can I study in France for Free?

There are public universities which can offer free education or with minimal tuition fee but you will have to show 600 - 850 EUR per month to cover your living expenses.
---
On what basis can I get a Scholarship to Study in France?

Scholarships can either be merit based based on previous academic achievement or need based on students financial situation. Sometimes if students apply well before the deadline, students can also receive early bird scholarships that can be 20% of total tuition fees.
---
People also search for,
Scholarships to study in France
Fully funded scholarships to study in France
campus france charpak scholarship
Government of France Scholarships
Scholarship for Bachelors in France
Paris MBA Scholarships
List of Scholarships in France
Scholarships for MSc in France
Scholarship for Indian Students to Study in France
Scholarships for Masters in France