Study Masters in France
Highlights of Studying Masters in France
Triple accredited Business Schools in France

Lowest tuition fee starting at 7300 EUR

1700+ programs offered in English

Learning French is supported by Universities in France

Scholarships offered for tuition fee & accommodation

Paid internships as part of the Masters program

Post study work permit upto two years
Recognitions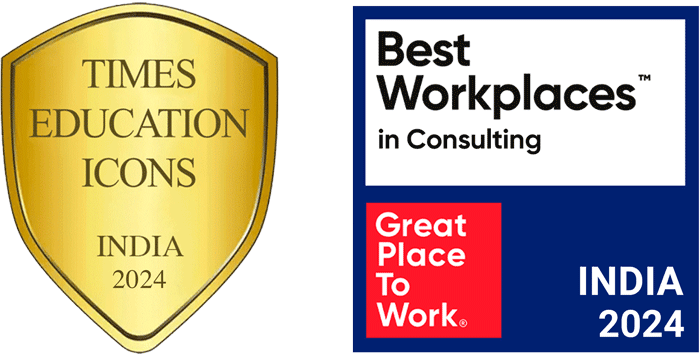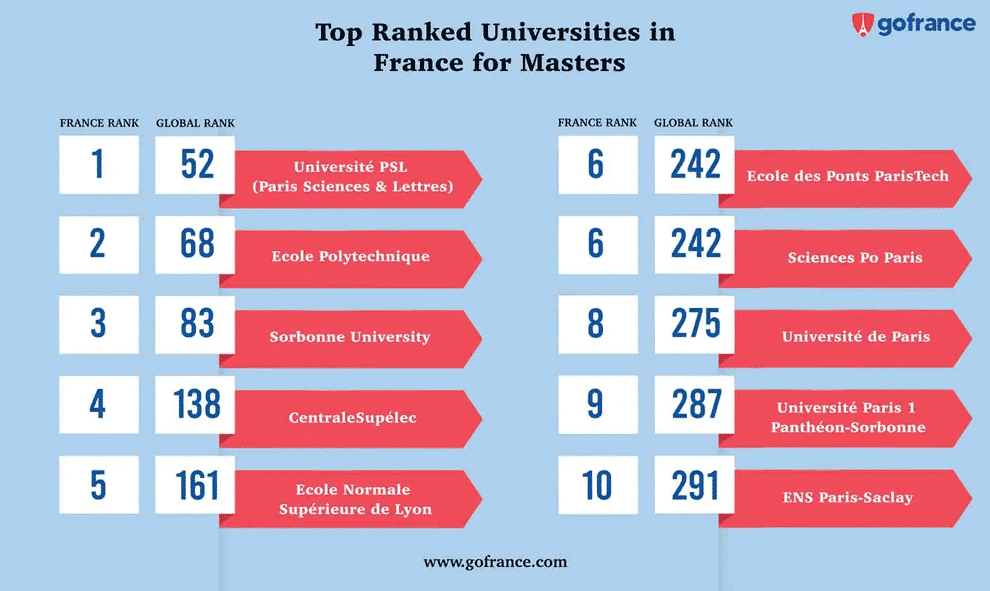 France is a Vibrant country providing a world-class education to international students. Masters in France is a one or two-year programme with benefits that you will be surprised to know about. Before looking at the positives of Masters in France for Indian students, let's break one huge myth that you need to know French to study in France. Even Though learning or knowing French can be an add on for the student, there are Masters programs in France taught in English. Students decide to study Masters in France due to their immense job opportunities, and internships that come along as part of Masters in France for international students. Masters in France is a degree that makes students ready for their career in France as well as anywhere around the world. Duration of Masters in France lasts from 2 to 6 years depending on the university and the course. Masters in France is the last university grade to be established between the License (Bachelors) and PhD. The weather, scenarios, beauty, cuisine, are three other best reasons for a Masters in France apart from education offered in Accredited Universities.

Masters in France for international students is a great option due to a wide range of universities, colleges and institutes offering Masters programmes.

Three categories of Universities offer Masters in France.
Traditional university : These are public institutions funded by the government and serve 75% foreign students. National Diploma (Bachelor's Masters & PhD) are offered by all France universities. University courses cover all areas of teaching and research in Sciences, literature, languages, arts, humanities, health or sport.
Grande Ecole : These are specialized institutes than the traditional Universities and are run by the state or private institutes. Ecoles Normales Supérieures (ENS), Institutes of Political Studies (IEP), engineering schools, business and management schools, veterinary schools fall under this category. Grand Ecole issues bachelors degree which are 5 level diplomas, some of which confer the grade of Master.
Ecole specialise are specialized schools like art or music academies, health, audiovisual, communication, journalism, fashion and design, agronomy, political science. Duration of study in Ecole specialise is generally between two to five years and award diplomas and certificates recognized or not by the State.
Scope of Masters in France
Studying Masters in France gives international students the opportunity to learn the language and gain a cultural perspective. Students will appreciate the beautiful, developed cities and the great variety of social life available. French people have a tradition to welcome foreign students from all across the world.

Before you can start studying Masters in France, it is advisable to learn the language. While it is not mandatory, for practical reasons, you can learn French in the University you hold an admit. Even though there are 1700+ Masters courses taught in English, learning French will make your stay in France much easier. One special feature of France is that, students can study in one of the former French colonies in the Caribbean or the Indian Ocean. You can earn a Masters degree there as well.

In the course of the Bologna Process, the French university system was adapted to the following degree structure: Licence (Bachelors), Masters and Doctorate. As a consequence, you can be sure that your Masters degree will be accepted internationally, with the possible exception of courses in-laws, medicine, and education, which are mainly designed for the French system. The best way to find out about your options is to contact your chosen French university directly before you begin your studies.
Top Master Programs in France
Doing a Masters in France is similar to the degree offered in all other countries. Higher Studies in France can be a good option if you want to enjoy the perks of a cheaper tuition fee, IELTS waiver, easy admission process and scholarships on tuition fee as well as housing. Depending on the sector taken up by the student, for example, arts, business, engineering, the degree designated will vary. If you are browsing for International Masters in France, you will find something called M1 and M2 Masters in France. This is to accommodate students who hold a three year UG degree as well as a four year UG degree. M1 is a one year Masters in France for those with a 4 year Bachelors degree and M2 is a two year Masters degree for students with a three year Bachelors degree. So it doesn't matter if you have completed a three or 4 year Bachelors degree, you can study Masters in France. There are 4 types of Masters in France ; they can be one year Masters or advanced Masters and the degree conferred will vary based on the course.
Mastère Spécialisé (MS) : The Mastère Spécialisé is the oldest and was created in 1985 for graduate courses. To get this degree, students complete four to five years of education and evaluation for Mastère Spécialisé courses in France are evaluated based on professional needs, hourly course content and length (at least two semesters). Finally, completing an internship and finally presenting a thesis is also part of the Best Masters in France.
Masters in Management (MIM) : One of the very famous programs in France is the MIM program. Master in management courses were created in France and has gained demand and popularity in Europe. More than 85% of all worldwide Masters in Management courses are offered by European countries. Courses are of one to two years duration.
Mastère en Science (MSc) : MSc in France is mostly taught in English and runs for three semesters with a final research dissertation. Numerous sectors fall into this category and students take 1, 3 or 6 years to complete Masters in France.
Master of Art (MA) : Master of Arts in France is awarded to those who take up all areas of study related to arts and humanities. It contrasts with Master of Science because with just one often taught in English and requires a research dissertation.
Master of Business Administration (MBA) : MBA in France is taken up by students who have a wide range of experience. Specializations of MBA revolve around business administration, accounting, business communication, business ethics, applied statistics, human resources, and business law. Some universities which offer MBA in France target students without work experience as well.
GoFrance's Extensive Footprint in India
Offices across India
250+ Experienced Consultants
Chennai, Coimbatore, Bangalore, Cochin, Hyderabad, Mumbai, Pune and many more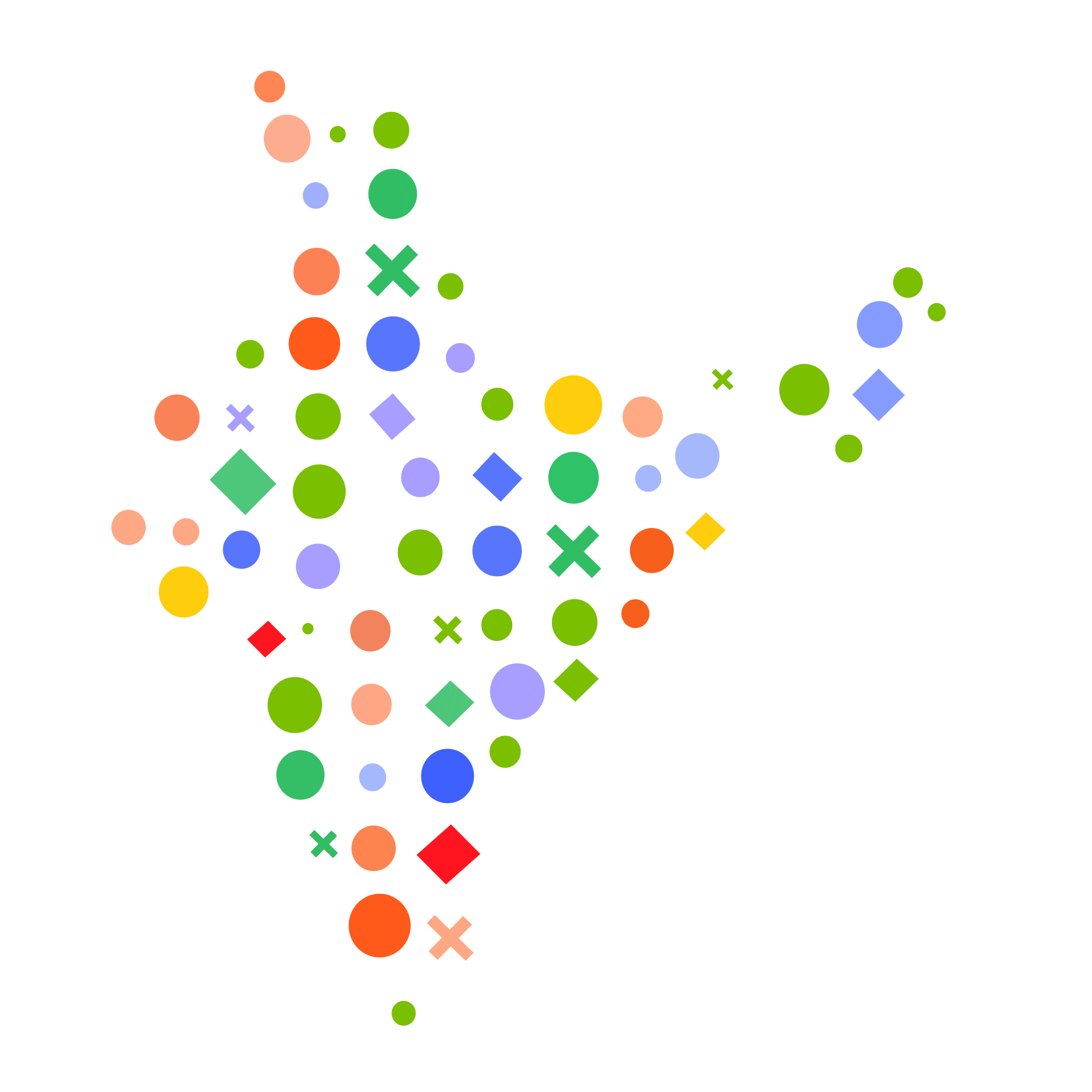 Top Universities to Study Masters in France
Top Ranked Universities in France for Masters covers a multicultural environment, provides study options in at least two languages, and helps students adapt to the new culture through various extracurricular activities. QS World University Rankings 2021, proudly holds 36 France Universities out of which 10 are ranked within the world's top 300. France university Ranking is based on the quality of syllabus, teaching, employability and the scope for research. So if you are all set to check out France University list for Masters, take a look at the top ones.
Skema Business School
NEOMA Business school
IESEG School of Management
KEDGE Business School
IMT Atlantique
Audencia Business School
Montpellier Business School
Toulouse Business School
Rennes School of Business
ICN Business School

---

Show 90+ Programs
Colleges for Masters in France offers broad exposure for international students. Masters in France course is for students who want to specialize in their area of study or those who want to change their area of study based on their work experience. Top Ranked Universities in France for Masters provides a perfect blend of course work as well as projects to the students who want to create a career in their interested field. The Best Universities for Masters in France have a comprehensive disciplinary course that will help students implement an effective plan. The course offered by Top universities for MSc in France also teaches students to prepare a purpose that will help the situation maintain its balance. Public universities in France for Masters provide programs along with paid internship. Students will not be able to graduate without completing the internship. Most students look up to apply in Universities in Paris for Master since it is the capital and finding jobs will be easier but since internships are mandatory and can be taken in other countries also, Universities in France for Masters stand apart from other countries.
| France rank | Global rank | University |
| --- | --- | --- |
| 1 | 52 | Université PSL (Paris Sciences & Lettres) |
| 2 | 68 | Ecole Polytechnique |
| 3 | 83 | Sorbonne University |
| 4 | 138 | CentraleSupélec |
| 5 | 161 | Ecole Normale Supérieure de Lyon |
| 6 | 242 | Ecole des Ponts ParisTech |
| 6 | 242 | Sciences Po Paris |
| 8 | 275 | Université de Paris |
| 9 | 287 | Université Paris 1 Panthéon-Sorbonne |
| 10 | 291 | ENS Paris-Saclay |
Masters in France with Internship
One of the top reasons for students to take up Masters in France is the paid internship that comes along with the program. A six-month internship is mandatory for all students to graduate with a Masters degree. Master courses in France with Internship can be exciting as well as challenging. Here are a few rules you need to know if you are taking up Masters with Internship Courses in France for International Students.
An agreement is signed between the institution and the structure hosting the student
From January 2021, student must be paid compensation of €600.60 per month if the internship lasts for more than two months
Internships are exclusive of the 964 hours of permitted work per year because internships are completed as part of a degree.
Below is the list of Universities for Masters in France with internship
Skema Business school
NEOMA Business schoolschool
IESEG School of Managementschool
KEDGE Business school
IMT Atlantiqueschool
Audencia Business school
Montpellier Business school
Toulouse Business school
Rennes School of Businessschool
ICN Business school

---

Show 90+ Programs
Admission Requirements to study Masters in France
Soon after choosing a program and the Universities to apply in, you need to check the Admission Requirements to study MSc in France. We know that for each University, the entry Requirements to study Masters in France is different. For example, GRE, GMAT, and LSAT, are internationally used tests as a set point criteria for Masters in France. Universities make sure that students are prepared for the challenges of advanced study. Compared to other countries, Universities offering Masters in France have very simple admission requirements.

Below is the list of some general Masters in France requirements that you might definitely face when applying to a French University.
Below is the list of admission documents to apply for Masters in French universities:
Campus France authorization
Passport Copy - photo page and address page
Recent Passport size photo
Copies of transcripts
Application fee (if required)
A civil liability certificate
Cover letter
French and/or English proof of language proficiency (if required)
Proof that you have the financial resources to fund your stay in France
Get application fee waiver
by applying through us
I agree to GoFrance terms and privacy policy
or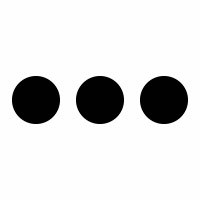 English Requirements for Masters in France
While it is not mandatory to know French to study in France, there are Universities which do not ask for an IELTS as well. Meeting English Requirements for Masters in France is not going to be of any concern to most students. Other than a few courses which are partnered with other universities for an internship, the English language requirement for Masters in France is not mandatory. IELTS, PTE, TOEFL are accepted by Universities, but there are not required if students have taken up Undergraduate in English. France is one favorite student destination for this simple reason of getting a Masters in France without IELTS. There is an exhaustive France university list without IELTS.
Masters Courses Taught in English In France
European countries emphasize their national language and offer education in their respective languages. France on the other hand is one of the first European countries to offer programs in English. English taught Masters in France Universities is popular among international students. Bologna Process is the education system followed in France, which means that the Bachelor and English Master program in France are recognized internationally. Even though there are Public universities in France for Masters taught in English, you need to learn French while in France for practical reasons.

Below is the list of English Masters in France
Université Paris-Saclay : Paris-Saclay is one of the best science universities in France well known for English-taught Masters programs. Subjects from Economics, Chemistry and Sports Science are offered in English.
University of Bordeaux, one of the top Business schools offering English-taught courses in business, medicine, and computer science.
Aix-Marseille Université is a public research university that specializes in Management, international business and all courses are taught in English while some are taught in English and French.
ESSCA – School of Management is a French grande école and business school. The program offers a 5 year journey to high school leavers, making them ready for the business world.
Global Sport Business Master has 6 campuses all over France and one in England. Masters in business is offered as a two year program and aims at turning you into a professional and start off a career.
Audencia Business School, a triple-accredited Business School listed in the top 1% of business schools in the world offers courses in English. Their English taught Masters in France will help you in making a mark in the business world.
Pantheon-Sorbonne University is a public University in Paris specialized in social sciences and humanities. Students gain an understanding of economics and will be well versed in using tools applied in the field of financial economics.
Toulouse Business School holds triple accreditation and is one of the most prestigious business schools in Europe. English taught masters in France includes a 2 year Masters degree program that enhances your skills while benefiting for your future career goals.
KEDGE Business School, a Grande École, is also a Triple Accredited French business school with 6 campuses in France. English taught Masters in France specializing in Arts, Creative Industries in Management are among their top courses.
Université Côte d'Azurv offers English graduate programs in France in Data Sciences, Environmental Hazards and Risk Management, Science, and Engineering over a course duration of two years.
Scholarship for Masters in France
The most important reason for France to be a student friendly destination is the Scholarships for international students to study Masters in France offered by various sources. International students receive a lot of support similar to EU Nationals. To check the eligibility for scholarships to study Masters in France, you can contact us. Generally, the Requirements to receive a scholarship in France is an essay explaining the reason for you to be suitable for the scholarship. International students can avail three different categories of scholarships for Masters in France. Eligibility, duration of the award, selection criteria and benefits vary with each nationality and level of education.

The three types of Masters scholarships in France for an international student are:
Government Scholarships
Institutional Scholarships
Co-financed or Joint Scholarships
French Government Scholarships
1. Charpak Scholarship Program
2. Raman Charpak Fellowship
3. Eiffel Scholarship
Institutional Scholarships
1. Emile-Boutmy Scholarship - Sciences Po
2. EDHEC Business School
3. ISAE – MBDA Scholarship
4. Rennes School of Business
5. ENS Paris Saclay
6. Universite Paris Saclay IDEX Scholarship
Co-financed/Joint Scholarships
1. French Embassy – Neemrana Music Foundation Co-financed Scholarships for Music
2. French Embassy – Krishna Kriti Foundation Co-financed Scholarships for Fine Arts
3. Institut Mines-Telecom – French Embassy in India Scholarship
Cost of Masters in France
When compared to other countries, France is inexpensive especially if you are planning to study anywhere other than Paris. Planning for Masters in France should also include the Cost of Masters in France. But, is it possible to study Masters in France for Free? This might hold good for EU Nationals but for international students, the answer is no. If you are wondering about the entire expense to study Masters in France, and the ways to cover it with minimal debt, taking up internships is a better option. While speaking of the total cost for Masters in France, it includes tuition fee as well as living expenses. The average tuition fee for Masters in France is 12,000 EUR per year.

Here are some of the average figures when it comes to Cost of Masters in France :
| Types of Institutions | Average Masters in France Cost |
| --- | --- |
| Grande Ecoles | 500 to 600 EUR a Year, can go up to 10000 EUR depending on the Institute |
| Private Universities | 1500 to 20000 EUR a Year |
| Business Schools | 5000 to 7000 EUR a Year |
Tuition Fees in France for International Students
There are 3500 public and private organizations that offer phenomenal training in all courses offered. Education cost in France is cheaper than the US and UK, and is one of the evident benefits of studying in France. Funding is provided to international students as well as EU Nationals. There are 83 Universities in France which give incredible education at moderate cost. They are supported by the national government. The cost of study in France differs depending upon the program you choose. Before 2019, The average tuition fees was approximately 190 EUR per year for Bachelors in France. Medicine in France would cost you the average 450 EUR/ year while engineering degrees, cost 620 EUR/ year. Tuition fees for Masters and PhD were 260 EUR to 396 EUR per year. But education in public universities in France is mostly in French. Tuition fees at private universities are 2,770 EUR/Year for Bachelors and 3,770 EUR/Year for Masters in France.
FAQ:
---
When is the intake for Masters in France?

September/October is the main intake
---
What is a "grande école"?

One of the most distinctive elements of higher education in France is the system of "grandes écoles". There are elite institutions typically characterized by a relatively small intake, highly competitive admissions.
---
Do I need to be fluent in French to study Masters in France?

While most undergraduate programs are taught in French, France offers a large selection of 100% English taught courses at masters level.
---
What's the average tuition fee to Study Masters in France? Are Scholarships available to Study Masters in France?

Yes, students completing Masters in France can get 2 years of stay back in the form of APS job search visa.
---
People also search for,
Masters in france
Masters degree in france taught in english
Masters in france for indian students
universities in france for Masters
Masters in france for international students
english taught Masters in france
Masters programs in france
top universities in france for Masters
universities in paris for Masters
Master degree in france for international students
france university list for Masters
study ms in france
Msc programs in france