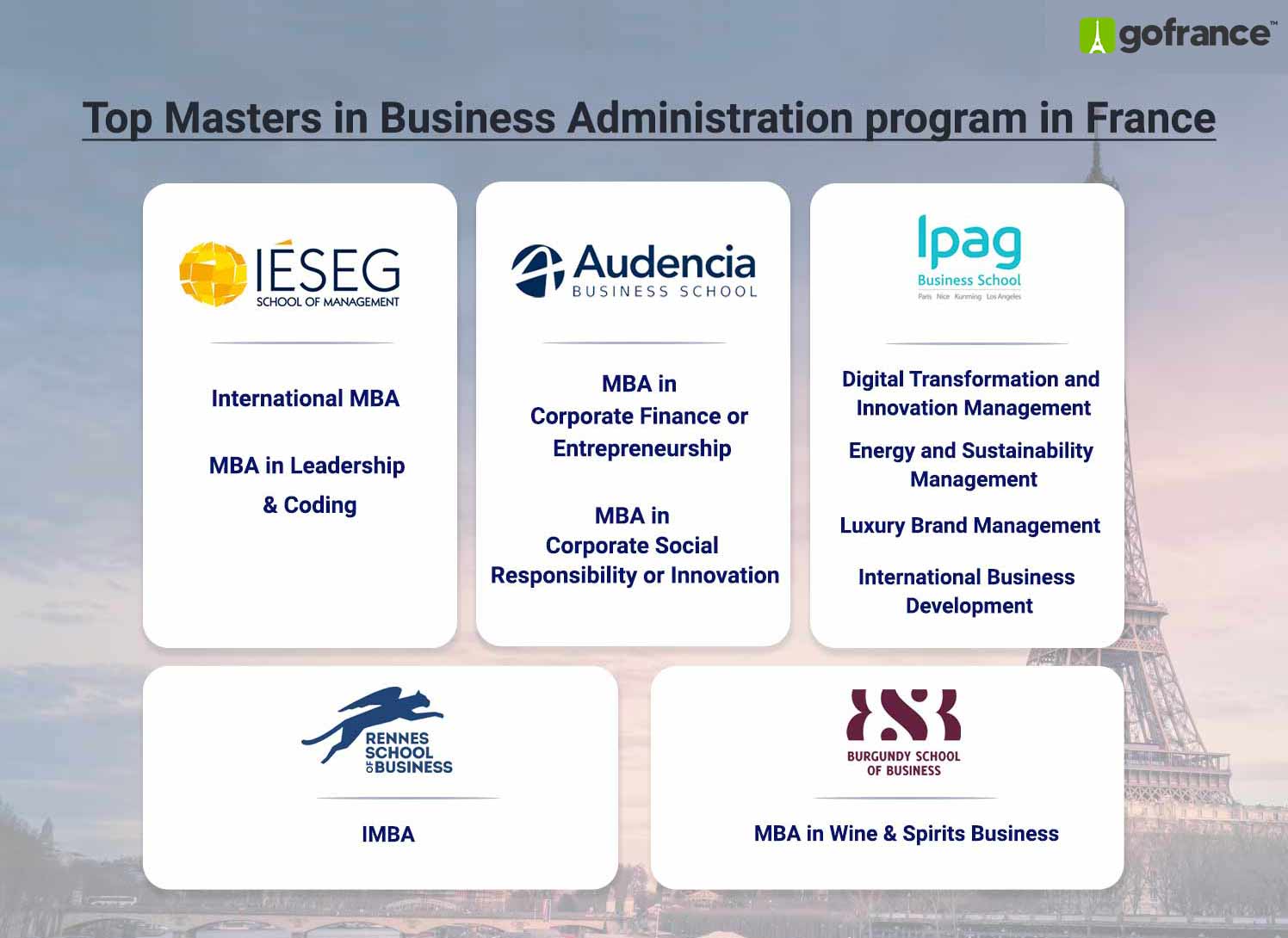 MBA in France
It's the right time that you start searching for the right institution in France to pursue MBA. France is one of the best institutions in the world to pursue higher education given the authority and recognition of the French education system. In addition to the study MBA in France programs and courses, you will experience the beauty of the country by exploring the picturesque scenes along with authentic food. Taking the next step in your life and professional career, studying in France is akin to receiving world-class education and training. A country whose institutions are often found on the list of best universities in the world, French universities like INSEAD, HEC Paris, and ESSEC Business School, etc. are dream institutions of many. GoFrance has all the information you need to choose the best institution for MBA. Using this information, you can make a well-informed decision about your MBA studies.
Countries, where the education system is built on solid foundations integrated with culture and traditional affinities are able to educate the students comprehensively. Such are the education standards you will find when pursuing MBA in France for international students. For admittance into the French universities, you will need to fulfill some conditions and admission requirements. These conditions include having the minimum required score in the Bachelors, proficiency in English, and financial stability. In addition to these requirements, students having at least three to four years of professional experience will have a higher chance of securing their admission spot in the university of their choice. Contact GoFrance to get a detailed overview of all the admission requirements and eligibility criteria to study in France. Studying MBA in France means getting access to an industry-ready curriculum with evolving subject matter for holistic student development.
MBA in France for Indian students is a great opportunity to build a promising career and gain professional experience. Using their knowledge of the institution as a platform, the students can get employment opportunities and access to the European market. Where France is home to several globally acclaimed organizations, you can take your career ahead into the European continent. As far as the cost of studying MBA in France is concerned, the tuition fees begin from 3770 EUR per year for the Masters degree and programs. In addition to this, there are other costs, including accommodation, travel, health insurance, etc.
GoFrance's Extensive Footprint in India
Offices across India
250+ Experienced Consultants
Chennai, Coimbatore, Bangalore, Cochin, Hyderabad, Mumbai, Pune and many more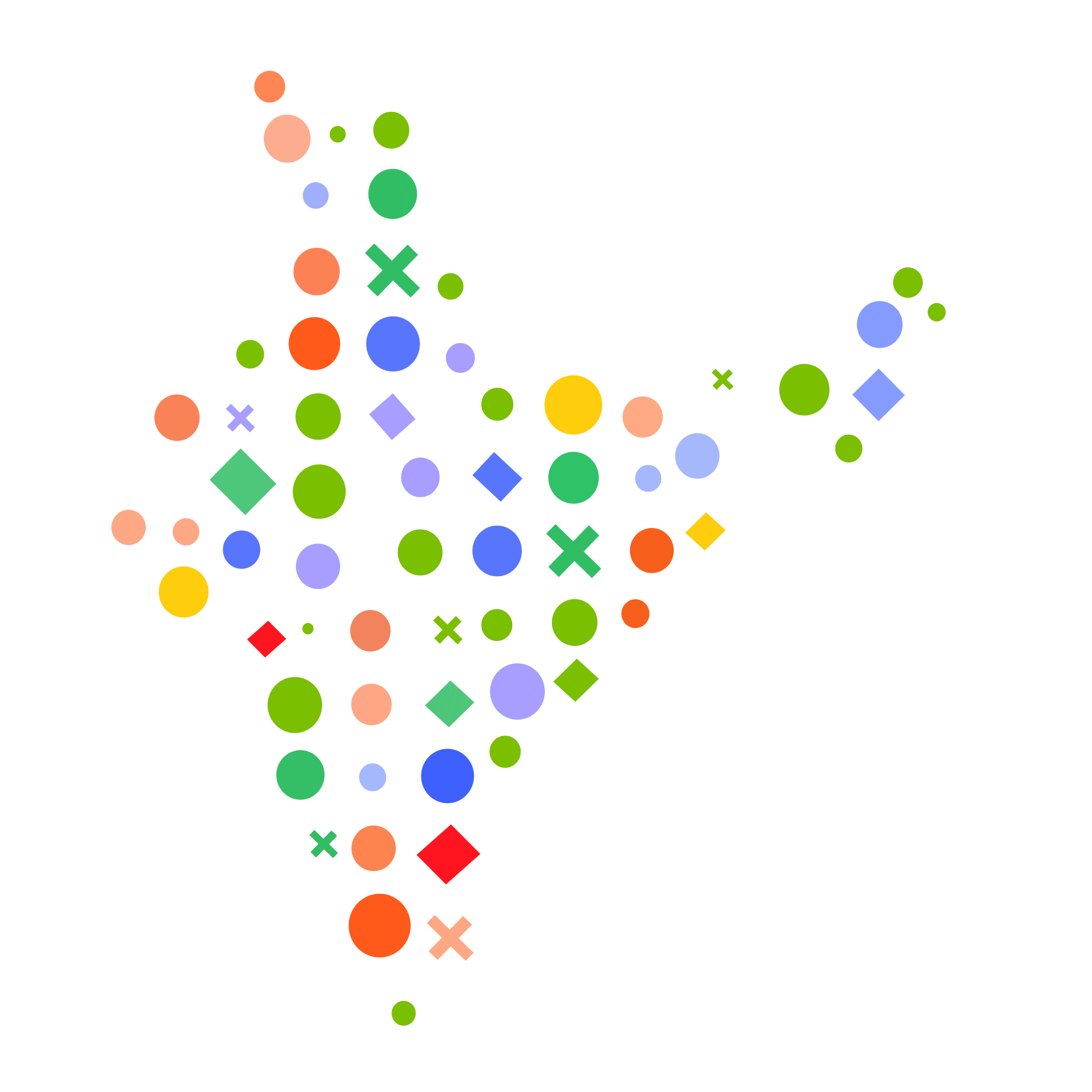 However, to cover the costs, you have the option to take an education loan or apply for scholarships. Here too, GoFrance can come to your rescue and help choose the best loan products for higher education in France. You can also ask us to give complete information about the available scholarships for MBA and their requirements. Get in touch with GoFrance to know more about studying MBA in France and how to gain admission in your chosen university.
To know about the Requirements
MBA programs in France's universities and business schools have specific norms and procedures that students must follow. It is critical to grasp these criteria in order to achieve a smooth admissions process. To assist you, GoFrance has given the following information.
To know about Costing
When pursuing education in France, it's essential to consider a range of expenses including tuition, travel, and lodging. To provide insight into the total cost, we can assist you in comprehending potential outlays. Get in touch with our GoFrance experts now!
Salary After MBA in France
Students going to France for MBA studies will certainly expect to get better returns for their efforts and investment in the form of handsome salaries. The average salary after MBA in France is 65,000 EUR per year. However, the exact salary package you will get depends on your academic background, stream of MBA, the company you are working with, location of the company, past experience, and a few other factors. But when compared to the average salary package in the USA, the latter wins. One of the reasons why students choose France is due to the ease of working in France after MBA. GoFrance can help you with choosing the best degree course in France along with selecting the best university for that stream.

In France, there is a skills shortage, which means companies are eager to hire students with the right skills. These students can expect to get a higher salary package, provided they can show their skills and demonstrate their authenticity. With GoFrance, you can get a list of all the companies hiring MBA graduates. In France, some industries are more prominent than others, including energy, travel, agriculture, transportation, manufacturing, and technology. So, if you can, pursue MBA in one of these streams, which will improve your chances of securing a job and getting a higher starting salary for MBA in France. Some of the companies where you can get a good freshers salary after MBA in France included Peugeot, Michelin, Renault, L'Oreal, Danone, Airbus, etc. You can ask GoFrance to know more about all the companies hiring MBA graduates in France.
Technology MBA in France is most employable degree in France, and it attracts a salary package of around 100,000 EUR per year. Other degrees you can opt for in a higher salary range for MBA in France include finance, investment banking, luxury fashion, energy, and sustainability. The robust education system in France allows students to opt for a wide range of streams. In addition to the above-written streams, you can also choose management, marketing, human resources, business analytics, and aviation. In these industries, you can get a job in several roles, including management consultant, financial manager, marketing manager, business development manager, project manager, operations manager, startup management, among others. For all these job roles, the expected salary after studying MBA in France is between 50,000 EUR to 120,000 EUR per year.

To attract a higher salary package after completing MBA in France, you must have the requisite skill set. Moreover, you will need to have relevant work experience. In your professional work experience, try to gain hard-to-find skills and knowledge. With these skills, you can contribute better to the company allowing them to gain a competitive advantage. Hence, they will agree to pay a higher salary package after MBA in France.
FAQ:
---
Do I need to submit a GMAT or GRE score for MBA?

A GMAT or GRE score is not necessary for studying for an MBA in France, but some universities might ask for it.
---
What are the eligibility criteria for studying MBA in France?

The general admission criteria is a bachelor's degree or an equivalent educational qualification. In addition to this, you might be asked for work experience and scores for English proficiency tests.
---
Is there an application fee for submitting my form in French universities?

The application fee can be between 100 EUR to 250 EUR. Note that the application fee is non-refundable, so in an unfortunate situation, if your application is not accepted, you cannot ask for the fee back.
---
Which are some of the best B-Schools in France for MBA?

INSEAD, HEC Paris, ESSEC Business School, Paris School of Business, and Grenoble Graduate School of Business are some of the top institutions to pursue an MBA in France. But there are more, to know the others contact GoFrance now!
---
How much time will it take to complete my MBA degree in France?

Depending on the MBA degree and stream, it can take between one to two years to complete your studies.
---
How difficult is it to find a job after completing my MBA in France?

The French government offers post-study work visas to the students for two years in which they can secure a job. For Indian students, it is easy to find a job because obtaining a work visa is convenient.
---
Where can I find jobs after MBA in France?

In addition to leveraging your institution's placement cell, you can also check IAPA, Indeed France, ABG, and Emplois Verts - Green Jobs platforms.
---
Which are some of the top companies offering jobs in France?

Globally recognised companies working in France include Airbus, BNP Paribas, L'Oreal, LVMH, and Danone, among others.
---
Which streams are best for a promising career in France after MBA?

While all streams are good, if you can opt for Media, Healthcare, Fashion, Aviation, and Business Analytics are the best ones in France.
---