Study Visa in France
Highlights of France Student Visa
99.9% France Student Visa success till date

One to one assistance for Visa filing

More than 50 Nationalities avail France Student Visa

Multiple journey Student visa for France as low as €99

Upto two years post-study work permit for Student Visa

Apply for France study visa even upto 90 days before course start date

Flexibility in the financial documents accepted

Free immediate appeal incase of study visa rejection
Recognitions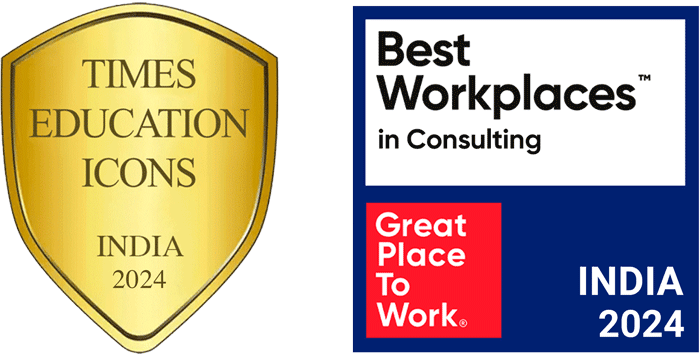 Got your offer letter to study in France? Now your next question would be about the student Visa for France. Well, getting the offer letter was easy but now for the visa application for France, we are here to make it easier for you. All international students are required to have a long stay student visa for France to reside and study in the country. The usual items to have a check before applying for France study visa is to make sure you have a full offer letter or an unconditional offer letter. International student visa for France is required by all students planning to study and live in France and depending on the duration of stay, it is either a short stay or a long stay Visa.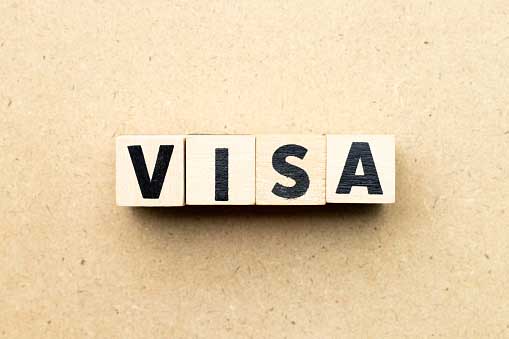 Who should apply for France Study Visa
All students holding an offer and planning to enroll in a University for a short or long term stay, should apply for France Study Visa. Students in India applying for study visa in France fall under the EFF procedure. The "Etudes en France - EE " (Studying in France) procedure offers prospective students the benefit of guidance and support at every step in the admission process, from application to enrollment. It even allows applicants to apply for their visa online and to track the progress of their electronic application.
Deadline for an France Student Visa application
Students can apply for a long stay visa not earlier than 90 days of their course start date. There is no deadline to apply for France Student visa but international students should apply for a study visa at the earliest
Requirements for France Study Visa
To apply for a long-stay France student visa, all prospective students must follow the step-by-step procedure explained here below.
STEP 1 : Register Online with Campus France where you will have to attach documents supporting your education, language skills, CV and submit it online. Campus France will review your application and give you an appointment date for an interview. You will also pay a fee for Campus France.
STEP 2 : The Academic Interview : All students will appear in person and complete an academic interview with the Campus France Advisor. You will carry all necessary documents including for the academic interview with the Campus France advisor. The interview will be based on the reason for choosing France as a study destination and the reason for choosing the institution where you have been granted admission.
STEP 3 : Online visa application and scheduling of appointment with VFS - France: After the academic interview, complete your application on our online portal. Create a France-Visas account, and schedule an appointment with VFS-France, to submit your documents (photocopies) and passport (original). All visa applicants have to go in person at any of the listed VFS centres to register their biometric data.
STEP 4 : Validate your Long-stay Visa / residence permit (VLS-TS) Within the first three months after reaching France, you must register and validate your visa. This process will ensure that you are registered as a legal resident in France.
STEP 5 : Apply for your residence permit: If you want to stay in France at the end of the validity period of your VLS-TS, you must apply for a residence permit at the prefecture of your place of residence two months prior to the expiry date of their visa.
Visas are granted at the sole discretion of the French Consular Authorities.

Below is the list of student visa documents for France
Valid passport
Cover letter
Proof of funding
Proof of accommodation
Medical insurance
Flight ticket
Students going to France for internships must provide the following document in addition to those listed above while applying for a visa:
Convention de Stage: This document is an agreement between the employer (it can be a company or a host institution), the intern's home institution in India, and the intern. Dates of the internship, general tasks, information on the institution in France would also be mentioned.
If you are going for an internship for more than 3 months, you must get a stamp from La Direccte, the labour authority in France.
GoFrance's Extensive Footprint in India
Offices across India
250+ Experienced Consultants
Chennai, Coimbatore, Bangalore, Cochin, Hyderabad, Mumbai, Pune and many more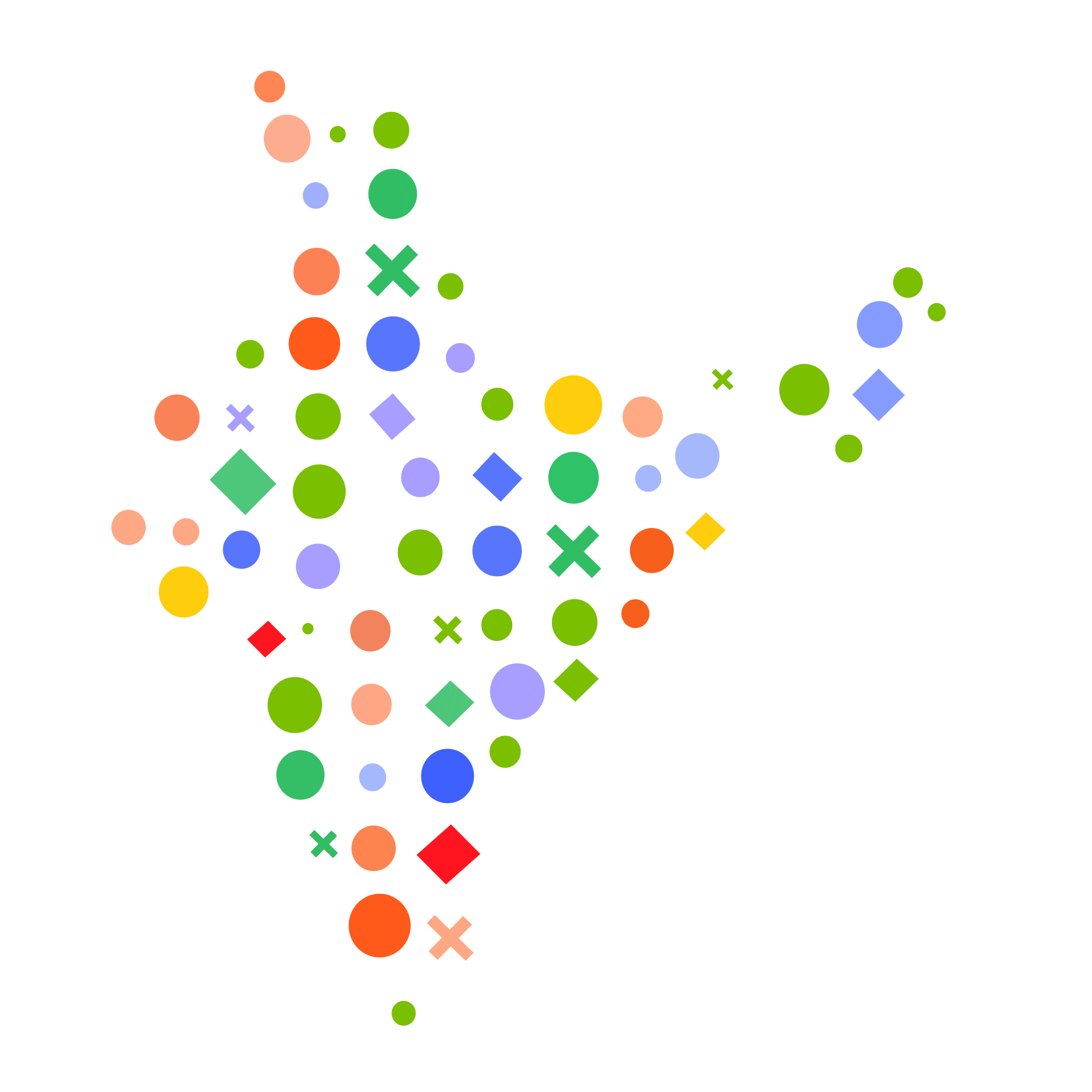 France Student Visa Financial Requirements
While filing for a student visa for France, make sure your funds are sufficient and if the sources of funds that you have arranged are legit. Here are few hints to make sure your France study visa has the right funding and your sponsors
Parents, siblings, friends, cousins can be your sponsors or can provide you funds to study in France
If you are going to use a friend as a sponsor, he or she can provide you with 30% of the total expense only
All funds that you are going to bring in as proof of sponsorship should be three months old
Financial requirements for student visa in France should include tuition fee and living expenses for one year of study and stay.
Sources that you can show as part of the France student visa application is savings, Fixed deposit, Education loan.
Get application fee waiver
by applying through us
I agree to GoFrance terms and privacy policy
or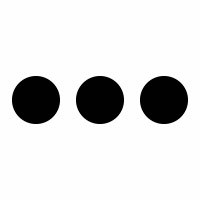 France Student Visa Process
Visa process for France student visa is simple for us but might look tedious for you. Your visa application first goes through Campus France and then you need to book a visa appointment with the VFS to submit all your documents. After they verify, your visa will be approved. The entire process will take a month's time so rushing through last minute might not actually work out because Campus France will delay in verifying your documents owing to the huge number of applications they receive. Visa applications are filed through the France Study Visa Portal. We will fill this out for you. And there will be an Interview for France Study Visa as part of your France Student Visa Application. We will guide you through the interview process and take over the entire Study Visa application for France.
France Student Visa Cost
Visa applications for France go through Campus France and so there is a service fee of 17,000 INR apart from the VFS service fee of 99 EUR. You need to pay everything online and while booking your dates for the appointment. If you want to change dates after fixing an appointment, you have to pay again and the already paid amount will be refunded.

The Cost of applying for France Student Visa is 99 EUR and 17,000 INR for Campus France services.
Documents Required for France Study Visa
Students who apply on their own to universities usually get stuck while applying for a visa for France. This might be due to the exhaustive France Student Visa Documents required for International Students. Getting all the documents required for France student visa can be exhaustive and can always leave the student in doubt. So, if you are in such a situation, reach out to us and we can help you. Documents for the France Student Visa should be submitted at the VFS but before doing so, Campus France will verify all the documents and will guide students to make changes, if any.

Below is the France VFS Checklist that you need to keep in handy. Any updations, will be informed to you by our visa team.
Passport/Travel Document with at least 2 blank pages (face to face) and having a validity of at least 3 months after intended stay
Old passport, if any
Passport photocopy (first and last page)
Long stay visa application form correctly filled, dated and signed
2 passport-size photographs not older than 3 months. One must be attached to the
application form
OFII attestation duly filled and signed (for more than 6 months studies)
Offer letter from the school
Receipt of payment. Student should have paid 50% at least or full amount of the tuition fees
For students who hold a scholarship from the French Government : attestation certifying the amount and duration of the scholarship
Covering letter mentioning the purpose of the trip, duration, sponsors, motivation
Curriculum Vitae
Original + Copy of latest degree / diploma
Expenses Statement + Proof of financial means : updated bank statement(s) with sufficient funds, loan.
At least 615€/month is required or 300€/month in case of free accommodation.
For each sponsor :
Covering letter (mentioning social situation and financial elements)
ID proof
Last 3 months Bank statement
Last 3 years ITR
Last 3 months payslips or proof of professional situation
Accommodation proof for at least the first 3 months
If accomodation is provided without any charge by an individual :
Undertaking by the person to accommodate the applicant without any charge (affidavit and proof of address)
Copy of ID card
Copy of the property deed or lease agreement
Last income tax paper or copy of the family book (livret de famille)
Campus France letter with registration number (for long stay visa)
Travel insurance for the first three months
Air ticket booking
Copy of US, UK and Schengen Visas issued for the past 5 years (including immigration seals)
France Visa Decision : Usually, France visa decision will be released in a month's time. The embassy might contact you for any clarifications but this is very rare since Campus France has already conducted an interview, checked all documents prior.
Reasons for France Student Visa Rejection
Cases where statements were not legit, insufficient funds, irrelevant course of study are the most common Reasons for France Visa Rejection. But the chances of rejection is less since the student's documents are already verified by Campus France. Sometimes, while going to the VFS, students might misplace any of the statements or documents and may forget to attach. This will not directly lead to a rejection but might raise concerns for visa approval.
FAQ:
---
How early can we apply for France Student Visa?

France student visa applications can be submitted 90 days before the course start date.
---
How long will it take for France student visa approval?

After all documents have been submitted, students can expect a reply in 30 days from the Embassy
---
What are the documents required to apply for France student visa?

Proof of admission, fee payment, proof of sufficient funds to support tuition & living, details of scholarship, sponsors if any. You can schedule a call with us for instant guidance.
---
I applied on my own and hold an offer. Will you help me out for France Student Visa?

We can try mapping you under us and provide you with free assistance for Visa.
---
If my visa is rejected in Canada, can I apply for student visa in France? Will that be a negative impact?

We can find the reason for Canada visa rejection and make sure it is rectified before we apply for France Student visa.
---
People also search for,
France Student Visa
Study Visa in France
Best France Study Visa Consultants
Requirements for France Study Visa
France Student Visa Financial Requirements
France Student Visa process
France Student Visa Checklist
Visa Application in France
France Student Visa cost
Documents required for France Student Visa
Reasons for France Student Visa Rejection