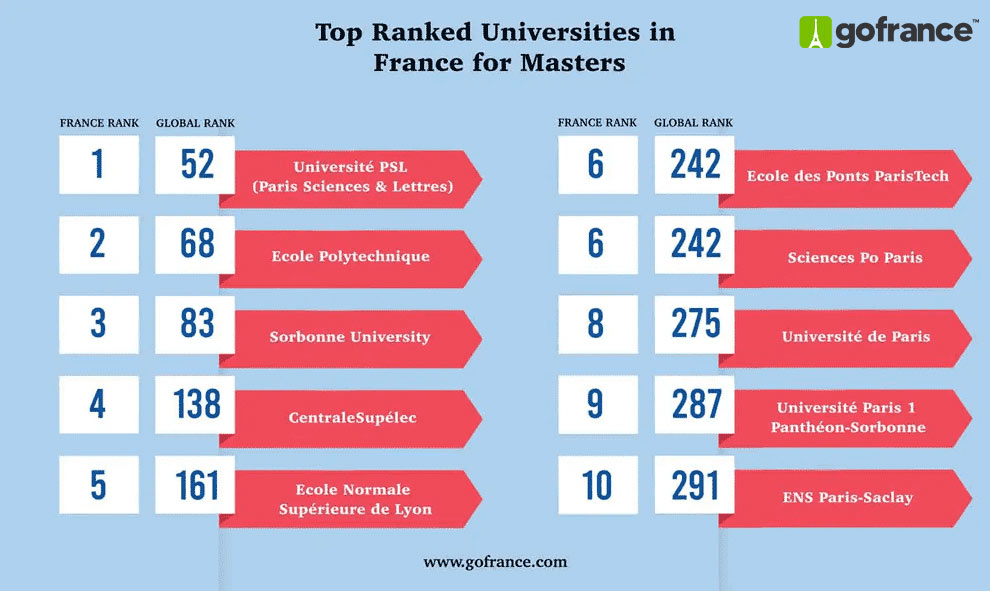 Masters (MSc) in France
If you want to study Masters (MSc) in France, get in touch with GoFrance as we are the leading education consultancy services provider in the country. France represents the perfect blend of great education, amazing culture, and ethnic food. Talking about the academic excellence of France, the universities and educational institutions in France are some of the top-ranked universities in the world. Collectively they offer world-class education to students coming from all corners of the world. In these universities, the students will learn from great minds and incredible professors who are renowned for their expertise. Together, they coach students to become better versions of themselves by imparting valuable knowledge and practical skills.
Studying MSc in France for Indian students can become a life-changing experience due to the wide variety of courses and programs. A wide range of courses are available in almost all the streams including Arts, Sciences, Engineering, Business, Humanities, Technology, and much more. The programs and courses in all these streams are carefully designed to impart modern knowledge to the students preparing them for a better and more informed future. Courses completed in Engineering, Fashion, Hospitality, Management, Design, and Art from French universities are placed on a higher pedestal across the globe. So, given the chance, prefer choosing a course from these fields. At GoFrance, we will help you decide the right course according to your academic profile and requirements. As per your requirements, we will suggest the best program or course for your career and provide the best recommendations.
Some of these programs are funded and certified by the French government, which means if you can complete them with flying colours, it will be easier to gain employment within the government offices. In France, non-native students and citizens can explore a few opportunities to work in government jobs. The process for the same can be a bit cumbersome, but given the education system of France and their friendly behaviour towards the students, it is possible. Another great thing for MS in France for international students is the affordable tuition fees and low expenses. Compared to nations like the USA and UK, studying in France is affordable.
GoFrance's Extensive Footprint in India
Offices across India
250+ Experienced Consultants
Chennai, Coimbatore, Bangalore, Cochin, Hyderabad, Mumbai, Pune and many more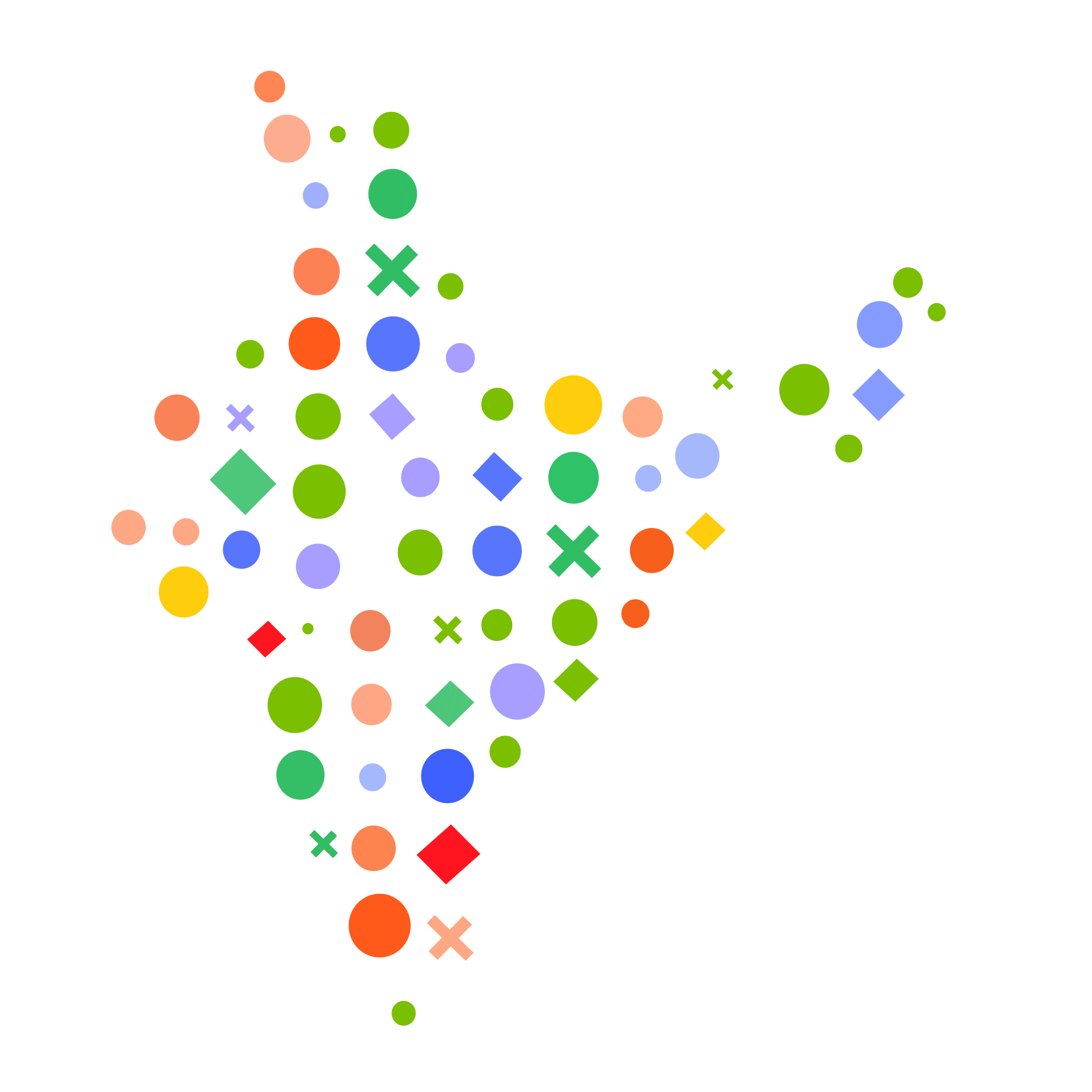 Moreover, you can also avail scholarships offered by French universities, the French government, and private establishments or groups. You can avail of the same on the basis of merit, nationality, scores, and financial health. The scholarships will cover either fully or partially, the student's tuition fees, cost of living, and other expenses. When staying to study Masters (MSc) in France, you cannot ignore the rich culture of the country and its fabulous cuisines. French cuisines are popular all over the globe and while studying here you can taste every French cuisine from authentic places and get to experience the savoriness of the food, first-hand

However, getting accepted into these scholarships may not be easier as a lot of students want to grab the opportunity and all the available scholarships have limited spots. Your chances at getting admission and a scholarship in France will be better if you have a stellar academic record. When associating with GoFrance, we can help you find out about the available scholarships for the students. Plus, you can take our help in completing the application process.
To know about the Requirements
Studying in France can become super easy if you complete all the prerequisites and satisfy the requirements. To know more about the requirements to study in France, move on to the next section where we talk about admission and English language requirements.
To know about Costing
Studying in France is like investing for a better career and life. With GoFrance, you can not only know all about costing, but we can also assist you in applying for education loans, scholarships, and finding affordable housing options. Read below to understand the costs associated with studying in France.
Salary After Masters (MSc) in France
We all study hard to gain good scores, which leads to obtaining high-paying and reputed jobs. Where money is important, for a student planning their career the right job with an ideal environment is also vital to building a promising future. When you become eligible for working in France after Masters, the first step you must take is to build a powerful resume, which highlights all your achievements and makes the recruiters interested in your profit. On average, an individual can take home over 43,000 EUR per year after completing their master's degree. If you wish to know the scope of a job profile, GoFrance consultants are here to share every detail about the job prospect. This will help you better understand the opportunities and make an informed decision.

However, when comparing the same with the USA, Masters graduates in the USA take home around 84,000 EUR per year. The same in India is around 17,000 EUR per year. But you shouldn't consider the salary aspect only because living and studying in the USA is way more expensive than living and studying in France. Focusing on the average salary after Master (MSc) in France, you can take assistance from GoFrance education consultants who can better help you understand these differences and the salary potential. To better understand the salary range for MS in France, you must conduct a deeper study into the institutions where you can pursue your Masters degree.
A study conducted by the Times Higher Education (THE) finds that France is one the champions of employability. 18 institutions from France made to this list including Centrale Supelec, HEC, Polytechnique, EMLYON Business School, and Mines ParisTech are a few. Moreover, when studying from Grandes Ecoles institution, the graduates can get higher salaries because of their training and coaching provided by reputed faculty and a robust education system. This is one of the reasons why MSc is the most employable degree in France, as the students get a higher level of training and coaching from great institutions. At GoFrance, our education consultants have all the information you need about Grandes Ecoles institutions and how to get admission into one of them for a brighter future.
Another form of distinction we draw when talking about the expected salary after studying Masters in France is the stream you choose. For instance, the take-home salary of a Masters in Computer Science graduate is 42,000 EUR whereas the same for a Master of Engineering Management graduate is up to 85,000 EUR. Even though the general notion is to get a job that pays high, sometimes, the only way to begin is with the starting salary for Masters in France.

As you progress in your field you will start to earn higher salaries, but for that, it's important to start your professional journey from well-established organisations. These companies pay a better freshers salary after MSc in France and there is higher scope for growth and scalability. At GoFrance, we can help you with knowing each and every detail of the course, which gives you enough information to prepare and visualise the possible future plan. Get in touch with us to schedule a callback from GoFrance expert education consultants and get set to study in France.
FAQ:
---
How much will it cost to study in France?

For an Indian student planning to study in France, be prepared to spend between 15,000 EUR to 40,000 EUR per year or between INR 13 Lakhs to INR 34 Lakhs.
---
Can I work in France after completing my Masters?

One of the ways to work after studies is by taking a non-renewable temporary residence permit with which you can work for 60% of the week's regular working hours.
---
Will it be easier to find a job after finishing Masters in France?

International students trying to find work in France after their Masters will find it easy to get jobs if their home country has a bilateral agreement with France.
---
Are there different types of Masters degrees in France?

Yes, these are Mastere Specialise (MS), Mastere en Science (MSc), Master of Art, and Master of Business Administration.
---
How can I find accommodation in France to complete my Masters?

You can take help from your university's resources or check for places online. But a better way is to go through the GoFrance network where we help you find suitable accommodation.
---
Are universities in France offering courses in English or French?

Almost all the universities in France use English as the primary medium of communication. Hence, you won't find issues with finding universities offering courses in English.
---
How much time will it take for the admission process to be completed?

French universities have two intake sessions, one in January and the other in September. Each intake session lasts for up to 2 months and we recommend that you start applying early with GoFrance.
---
Which is the best Masters degree in France?

There are many top Masters programs in France, you can choose the most suitable and best degree relevant to your profile with our GoFrance experts..
---