Top Ranked Business Schools in France
Why pursue education in France?
Education in France is growing in popularity since a huge number of international students enroll each year for various courses at several french universities. France has recently captured a significant place in surveys of the topmost desired study destinations. In the QS World Rankings 2022, more than 25 universities in France are included, and there are some facts you should be aware of about France before we discuss education in the nation. France is the most established and one of the largest nations in Europe. It is a powerhouse in academic styles, arts, design, and culinary. France is also the fourth-richest country in the world and the biggest rural manufacturer in Europe.
Why pursue Business studies in France?
Though France is a popular destination to opt for higher education because of its rich culture and world-class cuisine, it is also among the premier countries for business. The Bologna Process agreement allows universities in France to provide a variety of programs and courses that are tailored to each student's needs, whether they are pursuing a bachelors degree, masters degree, or doctorate. In spite of France being known as an artisan hotspot, most international students currently choose France to study business.

France consists of 11 business schools that hold triple accreditation. According to the prestigious Financial Times European Business School rating, which was recently published, includes 22 business schools that are located in France. Business schools in France are taught in English, making it more convenient for international students. Over 40 French universities were mentioned in the QS World University Rankings, with 11 of those universities appearing in the first 250.
Recognitions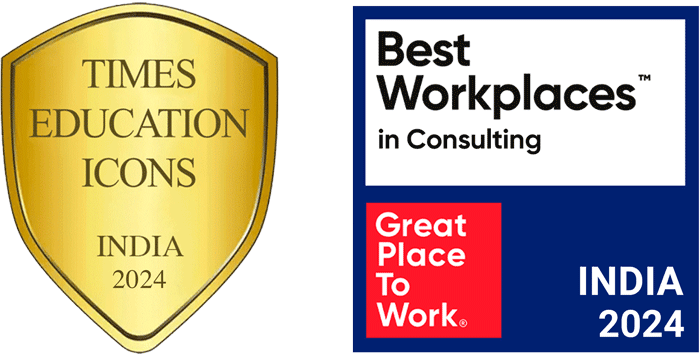 Top Business schools in France
Now, we will introduce the best business universities in France for international students, which are selected based on university facilities and education standards.
1. HEC Paris
HEC Paris was established in 1881 by the Paris Chamber of Commerce and Industry. The School has since opened branches worldwide, notably in Montreal in Canada and Lausanne in Switzerland. HEC is one of the top business schools in Paris and the world. HEC Paris focuses a specific emphasis on Business studies by providing a masters program in the area, an MBA, and 11 exclusive MSc programs, all conducted entirely in English. The School is also highly known for its administrative programs of study. HEC Paris, a profoundly international learning environment, is also accredited with the coveted "Triple Crown" designation (AACSB, AMBA, and EQUIS).
GoFrance's Extensive Footprint in India
Offices across India
250+ Experienced Consultants
Chennai, Coimbatore, Bangalore, Cochin, Hyderabad, Mumbai, Pune and many more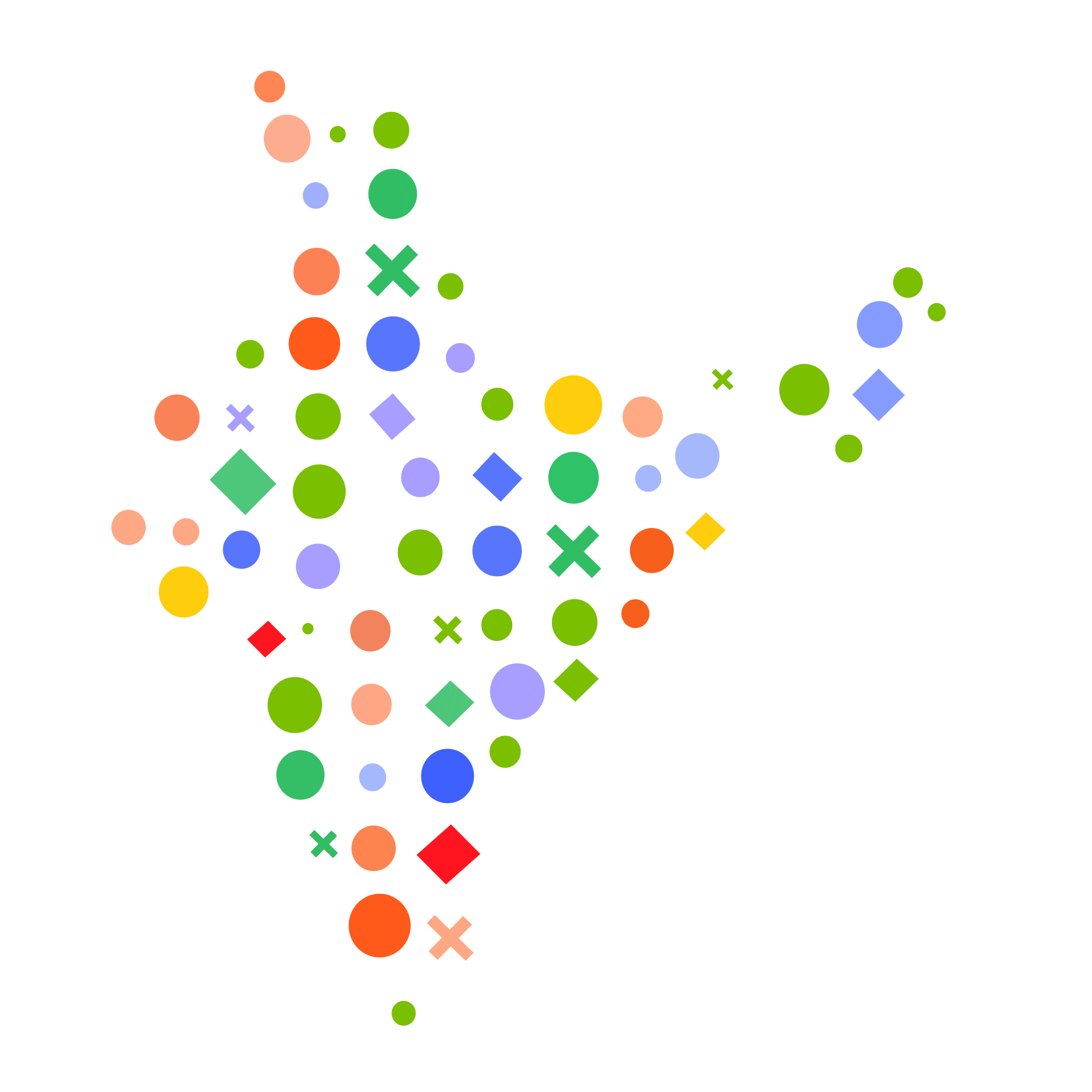 2. INSEAD Business School
You can find INSEAD Business School In Fontainebleau, next to Paris, which is generally rated as one of the best French business schools in the world. The School only provides graduate-level programs of study. Additionally, INSEAD campuses have also been established in Abu Dhabi and Singapore. Along with staff members from many countries, the School is home to many foreign students. In reality, INSEAD was one of the pioneering business schools to implement a multi-campus approach for enhanced learning. INSEAD students are frequently known as leaders. This esteemed college offers masters degrees, executive programs, and Ph.D. study options.
3. EDHEC Business School
EDHEC Business School, another 'Triple Crown' certified business school, is situated in the French cities of Lille (where it has its main campus), Paris, and Nice. Besides, it keeps up campuses all over the world. A group of businessmen started the School more than a century ago, in 1906. The institution teaches MSc, MBA, and BBA programs in English. The study areas are management and business. Graduates from EDHEC go on to become experts with credentials throughout the world.
4. Montpellier Business School
The Montpellier Business School, which was established in 1897 by the Chamber of Commerce and Industry of Montpellier, comes in first place. One of the earliest business schools in France, the institution counts among the "Grandes Écoles." They provide a variety of degree programs, including the Executive MBA, Masters of Science, and Grande Ecole Programme. Montpellier Business School is a famous university among the business schools in France. This institution seeks to provide its students with the capabilities that employers, both locally and internationally, seek. It is known that before graduation, 70% of students are employed. 97% of graduates get employed within three months of getting their qualifications, which is a very high employment rate.
5. The American Business School of Paris
The American Business School of Paris was founded in 1985. It provides an opportunity for international education in France. The institution welcomes students who desire to learn using American educational methods while also getting a taste of French culture. The School provides numerous business degrees, including the BBA, MBA, and DBA. It belongs to the IGS Group and has IACBE accreditation. The entire curriculum is delivered in English. Students graduate with both an American and a French degree that has been officially recognized by the French government. Another benefit of attending the American Business School of Paris is the campus' multiracial environment, which allows students to receive instruction in a multicultural setting.
Get all your doubts
clarified now for

Free
I agree to GoFrance terms and privacy policy
or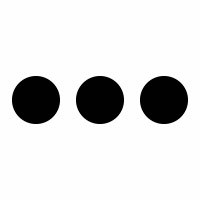 6. ESCP Business School
In 1819, the ESCP Business School was established. The School has made the decision to promote practice that is based on multiculturalism in Europe. Students can learn about this European business style by visiting six campuses in Berlin, London, Paris, Madrid, Turin, and Warsaw. Seven thousand one hundred students and 5000 managers from 120 different countries attend ESCP each year. Its many general and specialized business training programs (Bachelor, Master, Executive MBA, MBA, Doctorate, and Executive Education), each involving a multi-campus experience, are what strengthen it.
7. SKEMA Business School
The French higher education institution SKEMA Business School was created in 2009 due to the union of two French universities, CERAM Business School and Groupe ESC Lille. It is a privately owned establishment having non-profit status under the law. The Conférence des Grandes Écoles includes SKEMA as a member. BBA, MBA, Masters, and Ph.D. programs are also available through SKEMA. The School has been triple-accredited by AMBA, EQUIS, and AACSB since 2016. The SKEMA Business School has six campuses worldwide and connections to more than 100 foreign universities, the majority of which are accredited by AACSB, AMBA, and EQUIS/EPAS, in order to give its students a truly global perspective. The institution came in 26th place in the Financial Times ranking.
Get application fee waiver
by applying through us
I agree to GoFrance terms and privacy policy
or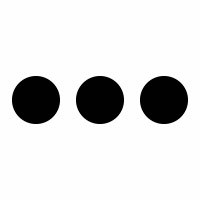 8. KEDGE Business School
One of France's "Grandes Écoles" is the KEDGE Business School. In France, KEDGE has branches in Bordeaux, Marseille, Toulon, and Paris. It is the largest business school in France and consistently ranks in the top 10 business schools in the nation, as well as among the top 30 business schools in Europe, according to the "Financial Times." Paris offers graduate-level courses. The university holds a place in the best business school ranking in France. International students of this School have the option of enrolling in one of the university's International Summer Schools in Bordeaux, Marseille, or Toulon.

Overall, France will surely be an ideal educational destination for international students. It has all top business schools offering remarkable programs with interesting research methods. You can also check the universities' websites for exciting course curricula. We have no doubt that France will give you a bright future. If you wish to pursue higher education in France, all you need to do is get in contact with us. We will make your journey safe and trouble-free. You can always approach us for more detailed inquiries on France education; we have the best France education consultants who can assist you in choosing a suitable university and course for you.
Get all your doubts
clarified now for

Free
I agree to GoFrance terms and privacy policy
or