UnilaSalle
Highlights of Studying UnilaSalle in France
A school recognized by rankings. UnilaSalle is very well-positioned in different areas of expertise.

Freshly graduated engineers can find jobs in less than five weeks on average.

A common pre-engineering cycle of 2 years consisting of core courses enables students to select from 5 engineering degrees.

Apprenticeship is offered for all the bachelor's and engineering courses. Available as work-study programs, these will offer you solid experience in any company before leaving school.

260 partner universities in 50 nations enabling UnilaSalle to offer 29 international dual degrees.

Rich student life with more than 100 associations.

20 diploma programs

EESPOG, ISO 9001, and CTI/EUR-ACE certification. The ISO 9001 certification is available for the Beauvais campus only.
Recognitions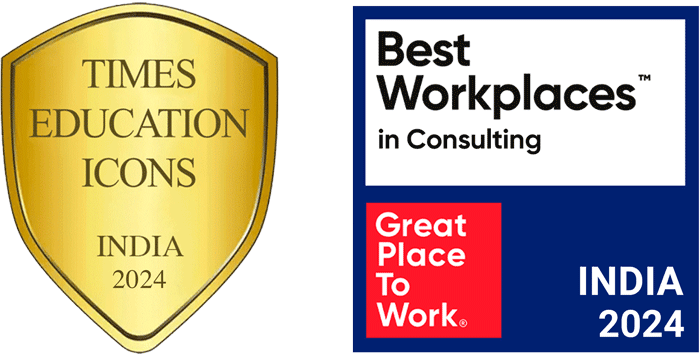 UnilaSalle
UnilaSalle is a polytechnic institute that has emerged from the blend of 5 engineering schools and the creation of a separate veterinary school. The school is at the core of designing a new generation of Grand Ecole that unites the sciences of Earth, Environment, Energy, and Life with digital technologies and industrial sciences. UnilaSalle finds good strength in its interdisciplinarity and also in its wide selection of training programs, from Bachelors to Ph.D.

An active member of the La Salle Universities worldwide network, UnilaSalle has been pursuing educational assignments for more than 170 years to put forward the capacity of every individual. Founded on collective pedagogy, the institution is completely based on a rich and satisfying student experience and a relationship of trust. And through detailed research in the service of territories, sectors, and companies along with top-quality training, UnilaSalle is dedicated to building a more human, more sustainable, and fairer world.
Why Study at UnilaSalle?
Established in 1854 by the Brothers of the Christian Schools with work driven by the educational precepts of Jean-Baptiste de La Salle, UnilaSalle is a member of one of the largest educational networks in the world called the LaSalle Network. The network features 1,500 institutions worldwide, including 72 colleges and universities that share the same values of humanism and openness and work to offer education to all.

UnilaSalle is also a member of the International Association of LaSallian Universities and the LaSalle Grandes Ecoles network that federates the 5 French Lasallian engineering grandesécoles. Some of the best reasons to study at UnilaSalle are as follows:
Over the years, UnilaSalle has been successful in evolving and developing while preserving the exclusive features that lend it its strengths- the Lasallian pedagogy based on student accompaniment, the significant place offered to associative commitments of the students, and the institute's membership in one of the largest educational networks worldwide.
Since its inception and throughout its history, the institute has gained expertise in varied fields and broadened its competency in several scientific fields. With diverse fields of study covered by the institute, like agronomy and food engineering, Agri-food, geosciences, environment, veterinary sciences, and digital, you will surely get hold of a course that specifically meets your requirements.
The school trains students who have the potential to instill sustainable development dynamics within their respective companies. It conducts different research activities that help with the environmental transition. The historical values of the institute encourage commitment toward a responsible society.
UnilaSalle accompanies the development of its students by offering them an assortment of consulting services as per their requirements. The teams at UnilaSalle help individuals with personalized collaboration proposals through consulting, research, study, and prototyping services. With its high-performance facilities and the skills of team members in geosciences, agro sciences, digital technology, energy, and environmental sciences, UnilaSalle can serve as the ideal destination for highly innovative projects.
Serving as a research and higher education establishment, the school has several human and technical resources available to support the students in developing their assignments.
At UnilaSalle, you have top-quality infrastructure at your service. Starting from research platforms to laboratories, UnilaSalle will offer you all the tools you require to develop your ideas. For example, if you have an entrepreneurial project to create jobs in the field of environment, life sciences, digital technology, and energy, you can use the services of UnilaSalle. The key stages of any project, like proof of concept, ideation, commercial launch, prototyping, internationalization, and fund-raising, can benefit from UnilaSalle's expertise and collaborations with territorial ecosystems.
UnilaSalle also aims to develop a culture of entrepreneurship and innovation among young graduates and students through training actions, awareness-raising programs, and intrapreneurship and entrepreneurship assignments support.
The UnilaSalle alumni network consists of 18, 000+ members contributing to the activity of the Career Centre. Along with this, you can also find 50 coaches and 165 annual events. Services of the UnilaSalle alumni network are available to all UnilaSalle members and even to students without membership. The main activities of the alumni network include the development of professional clubs, alumni employment coaching or support during the job search, and network animation to facilitate meetings between the students and the alumni members.
The teaching team at UnilaSalle consists of 140 associate professors, 700 external contributors, and 60 study engineers and doctoral students who participate in training the students every year. The permanent faculty of the institute is divided into a total of 6 colleges based on its six major areas of scientific expertise.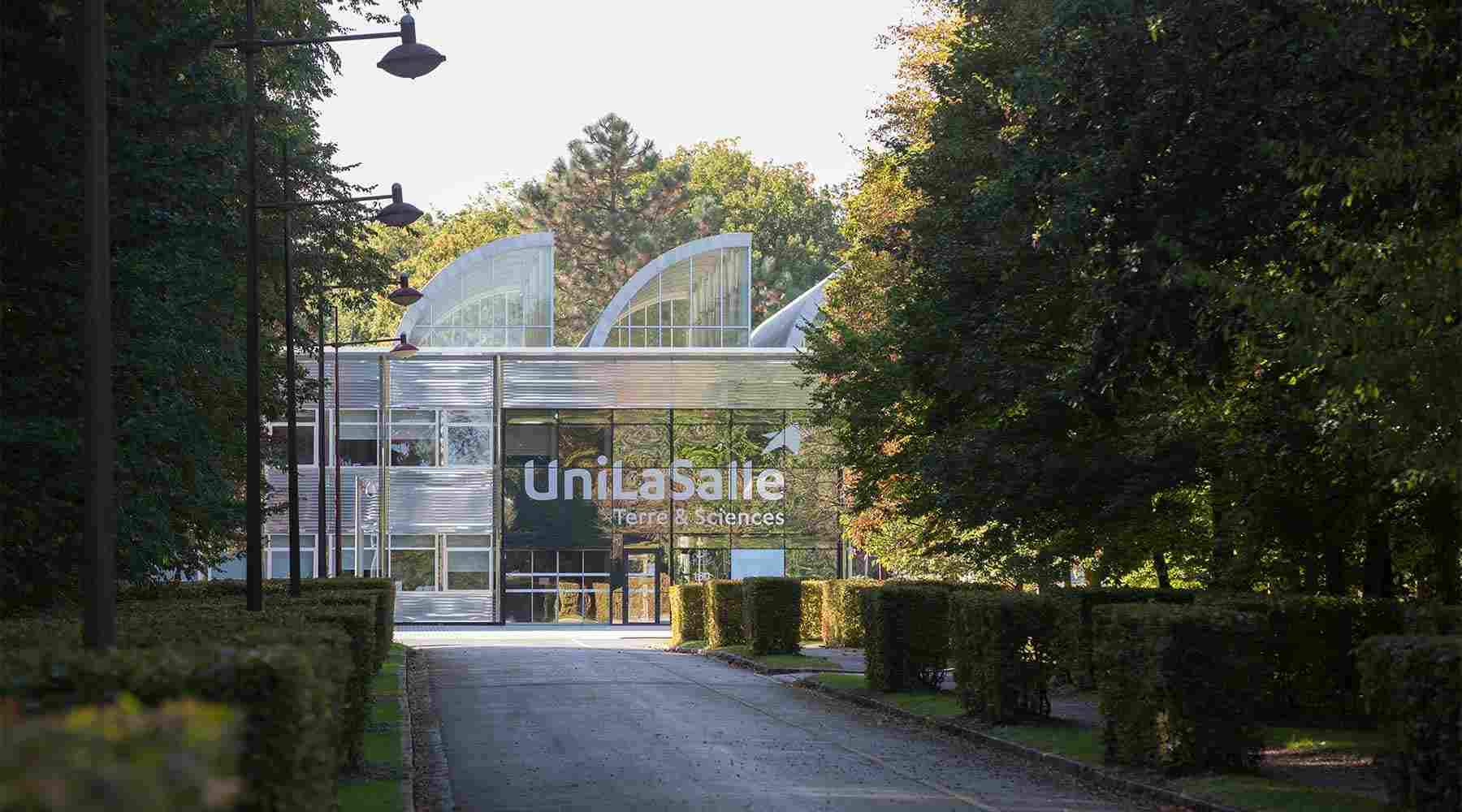 UnilaSalle Ranking
UnilaSalle ranking by Figaro is 2nd among all the agronomy-biology schools and 4th among all the geology-environment institutes. UnilaSalle ranking QS is not available.
Campuses of UnilaSalle
UnilaSalle operates four modern campuses at Amiens, Rennes, Rouen, and Beauvais, each having its very own identity. However, one common thing with all campuses is the availability of necessary infrastructure for superior quality education. The 4 UnilaSalle campuses are home to more than 2800 students and offer various academic programs at undergraduate and postgraduate levels.
Postgraduate at UnilaSalle
Masters Program in UnilaSalle, available from Bac+5 to Bac+6, allows students to access top-quality specialized knowledge. Master's degree in UnilaSalle is a two-year, European-level, state-approved degree that enables students to blend professional experience and high-level knowledge in different promising fields. UnilaSalle has partnered with a number of universities to deliver two master's programs. Specialized masters in UnilaSalle is a kind of professional training program with the Conférence des Grandes Ecoles label. It lets students complete their training with a focus on precise specialization or by acquiring double skills. This training program is accessible after Bac+4 or Bac+5.

Then there's the Master of Science at UnilaSalle that also comes with the Conférence des Grandes Ecoles label. This study program is conducted completely in English, is aimed at international students, and is accessible after Bac+4 and Bac+5. UnilaSalle also offers several short study programs for its international students conducted completely in English. These programs come with a duration of 3 weeks to 6 months and are one of the best compliments for individuals looking to enrich their courses on specific scientific themes.
GoFrance's Extensive Footprint in India
Offices across India
250+ Experienced Consultants
Chennai, Coimbatore, Bangalore, Cochin, Hyderabad, Mumbai, Pune and many more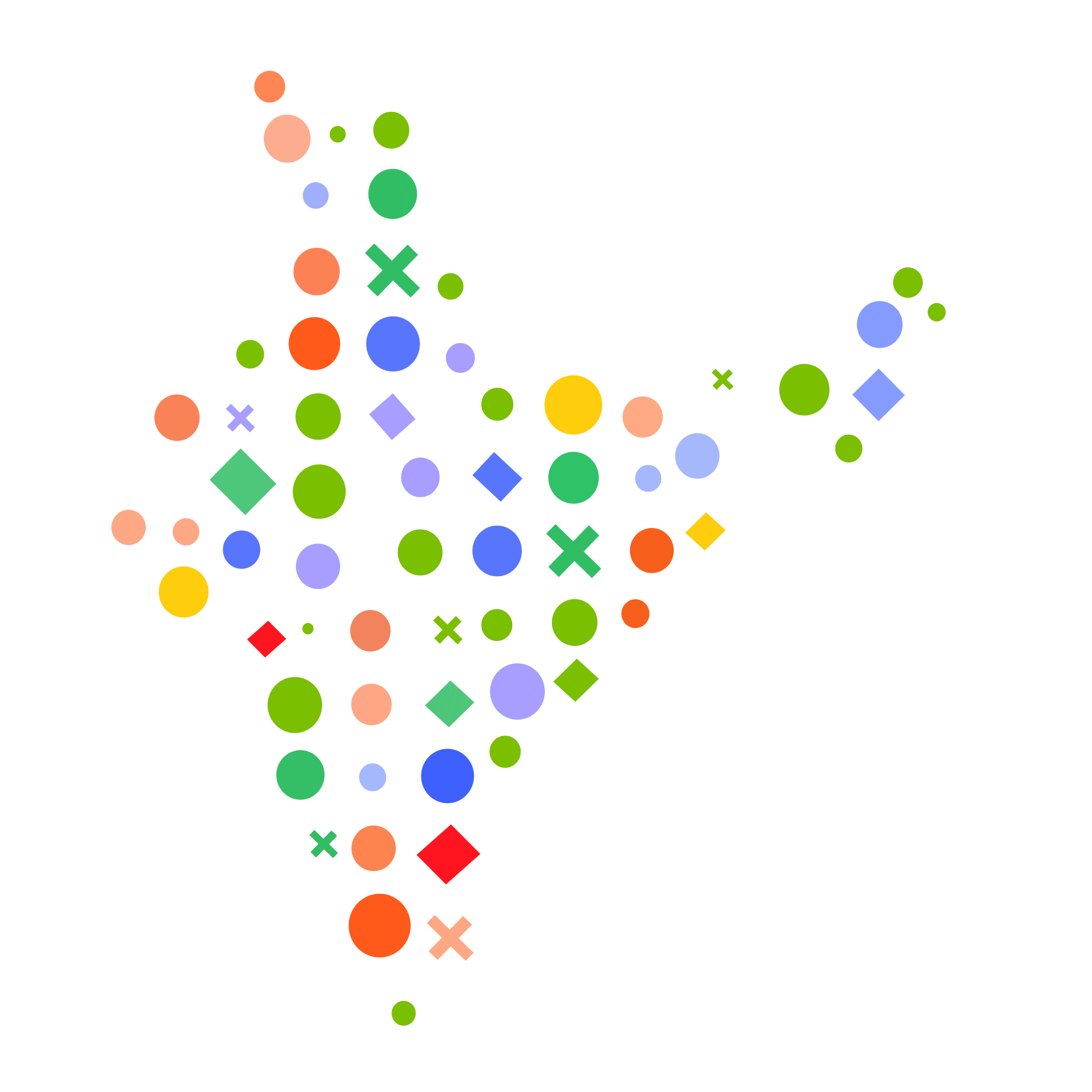 List of Postgraduate Courses in UnilaSalle
Masters Courses in UnilaSalle are a specialty with only a few available, so students can choose accordingly.

The list of postgraduate courses in UnilaSalle includes the following specializations:
Master Biosciences, Agrosciences, Ecoproduction, Plant Biotechnologies, and Bio Valorisation
Erasmus Mundus Master Program in Plant Breeding – emPLANT+
Specialized Master's Degree Circular Economy
MSc Sustainable Management Rennes Campus
Advanced Master's in Food Marketing, Communication, and Engineering
MSc Urban agriculture & Green cities
Master of Science Sustainable Management and Eco Innovation
MSc Agricultural & Food Data Management
Postgraduate Entry Requirement at UnilaSalle
Postgraduate Entry Requirements at UnilaSalle
Considering the diversity of masters, masters of science, and specialized masters at UnilaSalle, the entry requirement for masters in UnilaSalle may vary from one course to another, along with the admission procedures and conditions. After a bachelor's program, you can take up a master's study program at UnilaSalle. The documents that should accompany your admission application include the following:
Reports cards of 2nd year of high school
Copy of transcripts
Graduation newsletters
Diplomas obtained in superior and transcripts of corresponding examinations
Copy of bachelor diploma
Passport size photograph
There is no postgraduate English requirement at UnilaSalle to opt for its varied courses.
English Language Requirements to Study in UnilaSalle
There is no English language requirement for a master's in UnilaSalle. Do not worry about the IELTS requirement for a master's to study in UnilaSalle or the TOEFL requirements for a master's to study in UnilaSalle. There are also no PTE requirements for masters to study in UnilaSalle.
Scholarships for Masters in UnilaSalle
Several scholarships for MSc in UnilaSalle are available for students to help them finance their studies. Besides masters scholarship in UnilaSalle, students can also opt for national schemes, UnilaSalle solutions, and honorary loans.
Get application fee waiver
by applying through us
I agree to GoFrance terms and privacy policy
or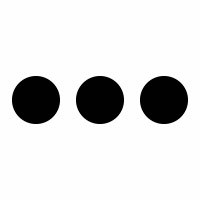 Postgraduate Tuition Fee in UnilaSalle for International Students
Students doing exchange within Erasmus+ are exempted from master's degree course fees in UnilaSalle. The postgraduate programs tuition fee in UnilaSalle is quite affordable, but there are scholarships also available to bring down the master's programs tuition fee in UnilaSalle. The tuition fee in UnilaSalle is subject to changes every year.
| DEGREE | TUITION FEE FOR INTERNATIONAL STUDENTS |
| --- | --- |
| Erasmus Mundus Master program in Plant Breeding (emPLANT+) | 4, 500 EUR - 9,000 EUR |
| Master of Sciences Circular Economy | 7,500 EUR |
| Advanced Master's in Food Marketing, Communication, and Engineering | 12,500 EUR |
| MSc Agricultural & Food Data Management | 8,700 EUR |
| Master of Science Sustainable Management, and Eco Innovation | 11,800 EUR |
| MSc Urban Agriculture & Green Cities | 8,700 EUR |
Undergraduate at UnilaSalle
Bachelors in UnilaSalle are professional training programs of BAC+3 level. By going for a bachelor program in UnilaSalle, you will be eligible for different operational professions combining field actions and technical expertise. Getting a Bachelors degree in UnilaSalle can be a stepping stone to a solid career.
List of Undergraduate Courses in UnilaSalle
There are several bachelor courses in UnilaSalle available for interested students.

The list of undergraduate courses in UnilaSalle includes the following specializations:
Bachelor in Sciences and Engineering Agriculture, Digital and Integrated Technologies
Bachelor in Digital Engineering
Bachelor of Environment and Sustainable Development 2022 brochure
Bachelor of Science and Engineering Agribusiness for Sustainable Development
Professional Bachelor's Degree in Animal Nutrition Sales
Bachelor of Science and Engineering in Environment and Sustainable Development
Bachelor in Sciences and Engineering Geology and Environment
Undergraduate Entry Requirement for International Students in UnilaSalle
The entry requirement for a bachelor's in UnilaSalle is completing the first year of higher education. On pre-selection, the candidate is informed through email to attend the interview. Documents to be submitted along with the admission application form include the following:
Transcript copy
Report cards of high school
Passport size photograph
There is no undergraduate English requirement at UnilaSalle.
English Language Requirement to study in UnilaSalle
Students do not need to meet any English language requirement for a bachelor's degree in UnilaSalle. There is no IELTS requirement for Bachelor's to study in UnilaSalle or TOEFL requirement for a bachelor's to study in UnilaSalle. You also do not need to think about meeting the PTE requirements for a bachelor's to study at UnilaSalle.
Scholarship for Bachelors in UnilaSalle
Different scholarships for undergraduates in UnilaSalle are available to deserving students. The Bachelor's scholarship in UnilaSalle helps students finance their studies at times when they find that the tuition fee is not affordable for them.
Undergraduate Tuition Fee in UnilaSalle
The Bachelor's degree course fee in UnilaSalle is reasonable, and students can also apply for scholarships to bring down the undergraduate programs tuition fee in UnilaSalle. Bachelor's Programs tuition fees in UnilaSalle can change year after year.
| DEGREE | TUITION FEE FOR INTERNATIONAL STUDENTS |
| --- | --- |
| Bachelor in Sciences and Engineering Agriculture, Digital and Integrated Technologies | 7,000 EUR |
| Bachelor of Environment and Sustainable Development | 7,000 EUR |
| Bachelor in Sciences and Engineering Geology and Environment | 7,000 EUR |
Research at UnilaSalle
Ph.D. programs in UnilaSalle are structured within six facilities and are recognized internationally for their expertise in the field of digital technology, environment, geology, and life sciences. Research at UnilaSalle is spread over all its four campuses and heavily relies on the industrial and academic networks of the institute. The institute also features different tools and equipment exclusive to the region, guaranteeing long-term industrial partnerships for applied research and original research studies. Research at UnilaSalle is also widely shared with the students who can benefit from highly advanced scientific knowledge offered by the teachers and the researchers. Research units at UnilaSalle participate in top-quality innovation and research missions that are often interdisciplinary and sometimes multi-campus. They contribute to the betterment of scientific knowledge in environmental, life, earth, and digital sciences. The research facilities at UnilaSalle heavily depend on superior quality technical and scientific facilities to meet the research and development challenges that they face from time to time. UnilaSalle hosts several research platforms on its varied campuses. These research platforms are oriented toward top-quality technologies aimed at sustainable development.
FAQ:
---
Is there any university restaurant near UnilaSalle?

Yes, there are two university restaurants near UnilaSalle managed by CROUS.
---
What is the associative life for students at UnilaSalle?

Students at UnilaSalle have a varied and rich community life. There are different interactions organized on campus to encourage associative activities.
---
What is the future of the UnilaSalle courses?

The UnilaSalle courses offer good scopes of employment to the students, provided they are able to complete their studies successfully.
---
What is AgriLab?

AgriLab is a collaborative innovation center for agriculture that promotes sharing of know-how and open innovation from mechanical machining to digital design.
---
What is GeoLab?

GeoLab is an educational center completely dedicated to research and innovation in geosciences, a field of study at UnilaSalle. It makes different technological tools available to the UnilaSalle students helping them develop research and pedagogical projects in the field of geosciences.
---
People also search for,
UnilaSalle
Reasons to study at UnilaSalle
EPITA Ranking
Postgraduate Courses at UnilaSalle
Master programs at UnilaSalle
Postgraduate Entry Requirement at UnilaSalle
English Language Requirement at UnilaSalle
Scholarships for UnilaSalle
Postgraduate Tuition Fees at UnilaSalle
Undergraduate courses at UnilaSalle
Scholarships for Bachelors in UnilaSalle
Undergraduate Tuition Fees at UnilaSalle
Research at UnilaSalle
best grand ecole in France