ISEP Engineering
Highlights of Studying ISEP Engineering
Recognized by the French government as a Private Higher Education Institution with a Public Interest.

Offers nine specializations in line with present technological developments.

11 months of internships.

145 international partners, like graduate schools and universities worldwide, and an exclusive association with Stanford.

Among the 1% of institutions worldwide with three types of accreditation: EQUIS, AACSB, and AMBA.

100% of the students go abroad for the best job opportunities with a yearly average salary of 45,046 EUR.

Access to a huge network of 9,900 active alumni.

400 corporate partners.
Recognitions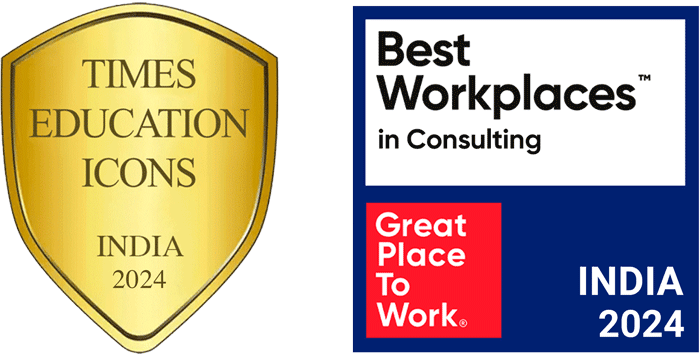 ISEP Engineering
ISEP Engineering is a school that is part of historical continuity and boasts a highly innovative pedagogy based on multiple pillars. This engineering graduate school in France focuses on digital technology and is also called Grande École d'Ingénieurs. The school trains high-level, expert graduate engineers who receive thorough training in Telecommunications & Networks, Electronics, Signal-Image Processing, Humanities, and Software Engineering. Further, it provides such individuals with the required skills and knowledge to meet varied business requirements.

ISEP Engineering offers international programs delivered entirely in English, which helps international students to gain a Master's in engineering very easily. The school uses all its financial resources in development and operation to successfully meet all its objectives. And by doing so, it cultivates engineers of the present and the future to serve some of the most important areas of the IT world, like
Electronics and Robotics
Computer Science and Cyber Security
Imaging and Health
Artificial Intelligence
Telecommunications and IoT or Internet of Things
ISEP Engineering is also an associative institution in agreement with the French state and labeled as EESPIG or Private Higher Education Institution with a Public Interest.
Why Study at ISEP Engineering?
ISEP Engineering trains researchers and engineers that meet the requirements of the industry. The institute's close relationship with the corporate world helps it contribute immensely to student life. The faculty at this institution devote all their energies and expertise to research and development projects; agreements with different industrial groups; technology transfer; European and national administrations; universities laboratories, and computer service companies.

Key reasons to study at ISEP Engineering include:
Ever since its establishment, the institution has maintained permanent communication with the corporate world. This has allowed ISEP to offer a course curriculum that meets the objectives and requirements of the job market.
ISEP welcomes not only international students and manages different associations and clubs to help students immerse in the school environment quickly. These are humanitarian, athletic, and technical clubs and associations.
The institute's alumni association has around 9,900 members that serve as professional contacts for the present students. The ISEP alumni network carries out mentoring sessions that include internship guidance, career coaching, and professional projects. At the same time, the active members of the alumni also take up experience-sharing sessions that include after works, conferences, and guidance in the domain of company creation.
ISEP Engineering is highly ranked amongst the top graduate engineering schools in France. 100% of the ISEP graduates get jobs every year. There are jobs available to ISEP engineers in different IT-related fields like software, computer consulting, aerospace, hardware, banks, automotive, pharmaceutical, and insurance.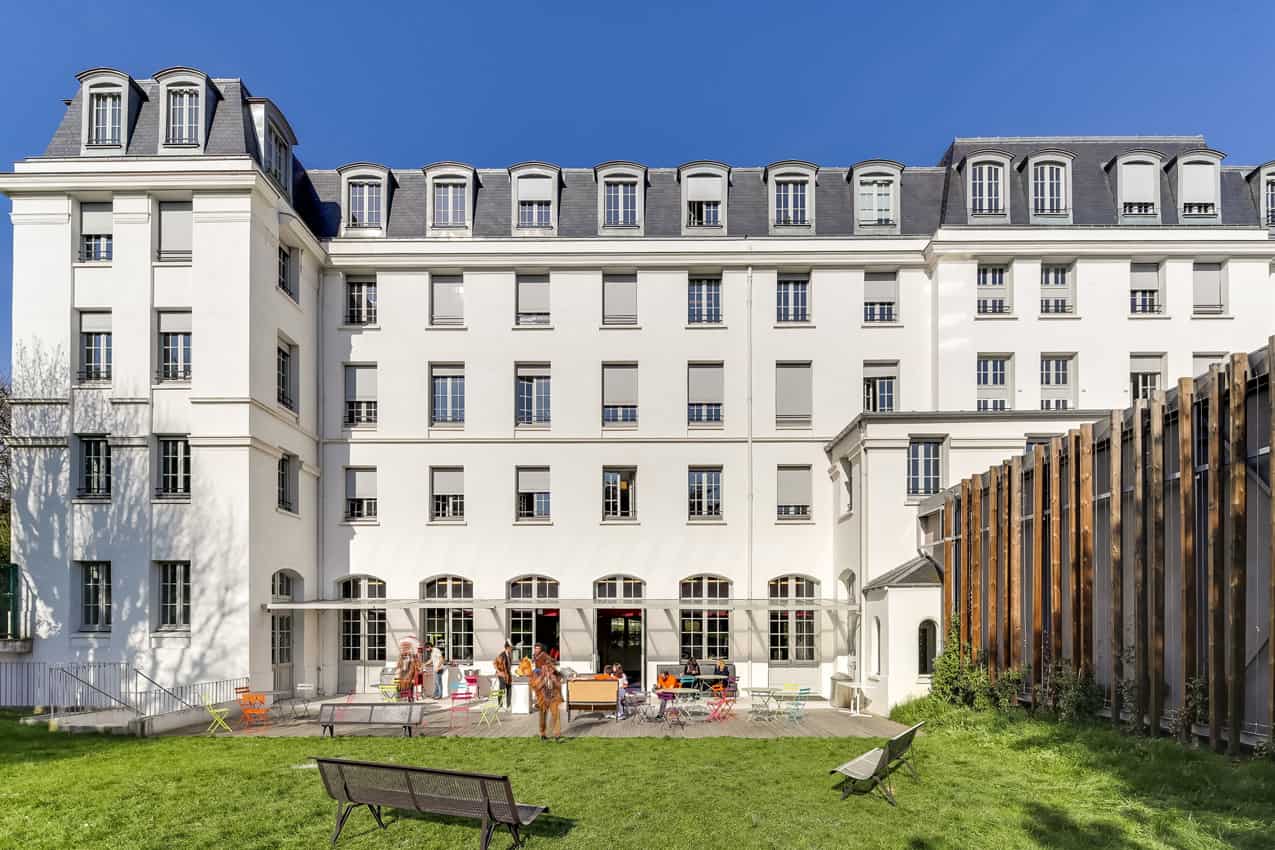 ISEP Engineering Ranking
As per survey reports of Usine Nouvelle, a French Magazine, ISEP Engineering ranking is 11 out of 106 top engineering graduate schools in France. ISEP Engineering ranking QS is 48 as of 2023.
GoFrance's Extensive Footprint in India
Offices across India
250+ Experienced Consultants
Chennai, Coimbatore, Bangalore, Cochin, Hyderabad, Mumbai, Pune and many more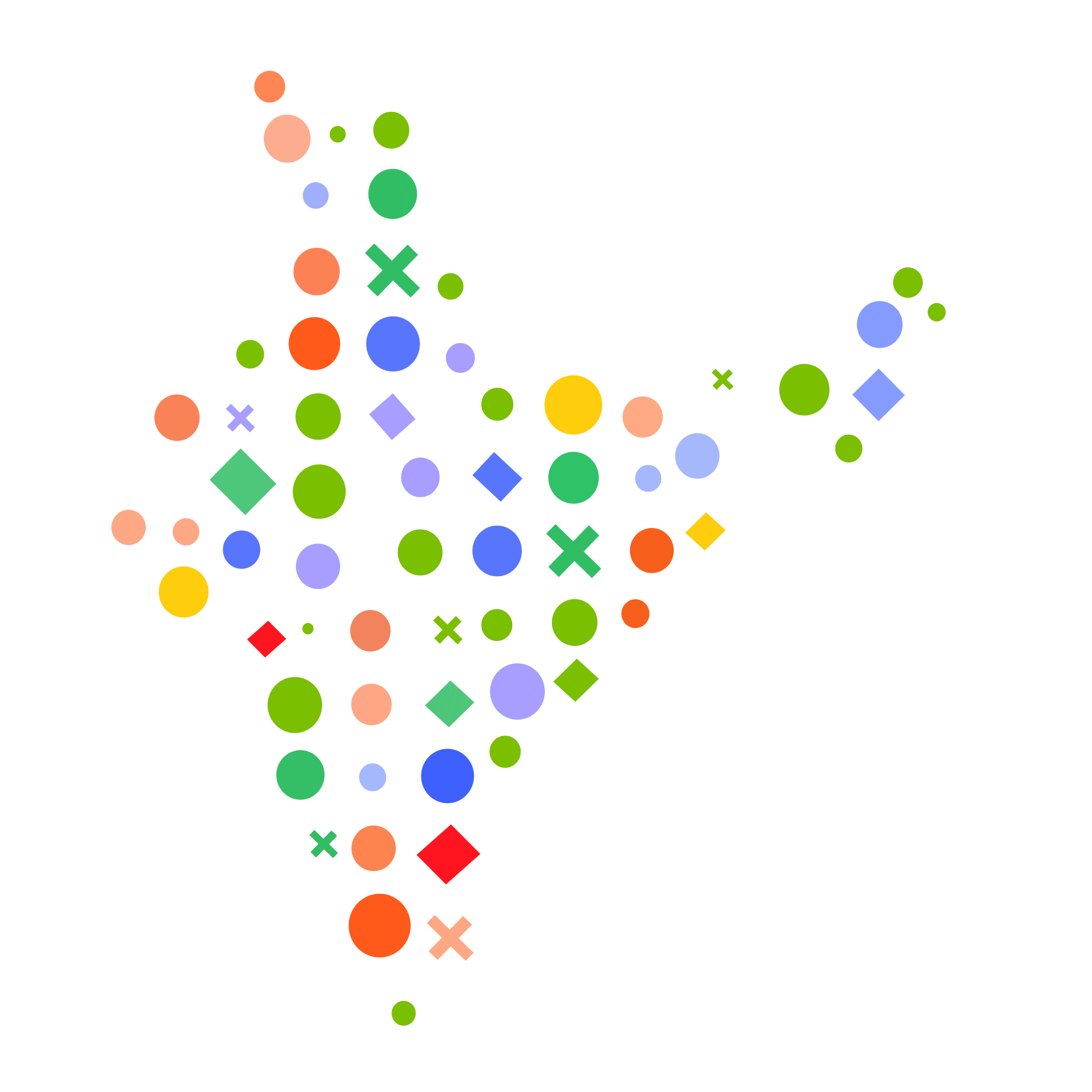 Campuses of ISEP Engineering
There are two campuses of ISEP Engineering; one is called Campus NDC, located at Notre-Dame-des-Champs, and the other one is Campus NDL at rue de Vanves.
Postgraduate at ISEP Engineering
The Master's program in ISEP Engineering is called IEMDP or The ISEP Engineering Master Degree Program. This is a 4-semester program that aims to prepare overseas students for Masters in ISEP Engineering degree. The degree possesses French government recognition and is accredited by the Engineering Accreditation Institution CTI. It is also recognized as an international Master's degree program within the European Bologna scheme. Master's degree in ISEP Engineering is open to all graduates with Bachelor's degrees, and students join the standard French engineering curriculum that starts from the 2nd year of the engineering cycle.

The first semester of a Master's program at ISEP Engineering starts in September and ends in January. The semester covers a special integration semester, intensive French language courses, and specific technical courses with some common courses for French engineering students. The three-semester Master's programs at ISEP Engineering feature a standard master engineering curriculum. There are five specializations proposed in the Master's programs, which include:
Software Engineering
Embedded Systems
Digital Security and Networks
Data Intelligence
Wireless Telecommunication Systems and IoT
All Master's programs at ISEP Engineering are conducted in English, and after successful completion, students are awarded Diplôme d'ingénieur or engineering Master's Degree.

All exchange students coming under international exchange programs, like
GE4 (LAE3 Latin American-European Exchange in Engineering, ASE3-Asean-European Exchange in Engineering)
Erasmus+
Bilateral agreements
Micefa
They can attend laboratory sessions and modules in the 3rd, 4th, or 5th-year syllabus, or they can also work on assignments in the laboratories at ISEP Engineering. Exchange students may also have the scope to take up industrial internships provided they have previously attended an academic semester at ISEP in the 4th or 5th year.
CII or International Integrated Cycle at ISEP Engineering
The CII or International Integrated Cycle at ISEP Engineering is a 2-year study program or Preparatory Cycle. Students who complete their preparatory courses successfully may enroll for 3-year engineering courses at ISEP Engineering. The CII is basically aimed at students who have completed their high school studies in a science major. International exposure for the students includes two semester's overseas study. During the preparatory Cycle, students will go through one semester of international studies in the UK, China, Germany, the Czech Republic, Canada, South Korea, and Tunisia. Next, during their engineering cycle, students will take up another semester of international study in one of ISEP's 150+ partner universities across the world.

The two-year CII program features three very well-balanced sections, which include techniques & technologies, humanities, and basic science. The main objectives of the 1st semester of international experience include the following:
Becoming independent
Learning differently in humanities, science, and technology
Discovering various other cultures
A 30-seat class of the CII program is open to students who can speak English fluently, along with those that possess excellent science knowledge. The program is completely conducted in English. The engineering cycle of 3 years followed just after the CII program features a common curriculum based on specialized sciences, basic sciences, and humanities, followed by eight specializations for the student's career planning.

5 specializations taught completely in English include
Software engineering and development for students who like coding.
Wireless telecommunications and IoT systems or connected objects for those committed to assisting people in connecting with things.
Embedded systems or electronics for those looking to secure tools in aeronautics, energy, and transport.
Digital security and networks or cyber security for students who want to protect personal data and networks.
Data intelligence or artificial intelligence for students looking to help leaders make the right decisions.
Then there are four specializations conducted partially in English and French. These include
Business intelligence engineers for students who want to help leaders make the right decision.
Information systems engineer or enterprise computing for students who want to help organizations be effective.
Innovation and entrepreneurship for students looking to come up with their own companies.
Digital health engineer or image processing for those looking to design therapy and diagnostic tools.
Get application fee waiver
by applying through us
I agree to GoFrance terms and privacy policy
or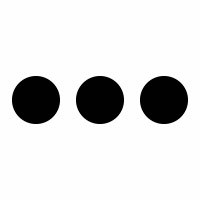 List of Postgraduate Courses in ISEP Engineering
Masters Courses in ISEP Engineering are offered in the following disciplines:
Software Engineering
Information Technology
Telecommunications and Networks
Artificial Intelligence
Signal and Image Processing
Cyber Security
Data Science
The list of postgraduate courses in ISEP Engineering available to the exchange students goes like this:
Electronics for IoT
Electronics, Signal Processing, and Telecommunications Project
Web Development Project
Computer Microsystems
Cyber Security
Software Engineering and Java Programming
Networks Fundamentals
Distributed Programming & Architectures
Science and Data Processing
Mobile Development
Postgraduate Entry Requirement at ISEP Engineering
Interested students need to meet the entry requirement for a Master's in ISEP Engineering. The application deadline for the September intake is mid-July, and you must also know that ISEP Engineering offers just one intake every year. International students with Bachelor's or equivalent in any related field, like electrical engineering, telecommunications, electronic engineering, computer science, and computer engineering, can apply for a Master's in Engineering at ISEP Engineering. International students with postsecondary degrees in science streams can apply for ISEP Engineering's International Integrated Cycle or CII Programme.
Your admission application form should come along with the following documents:
Passport copy
ID photo
1 letter of recommendation
Statement of purpose
Copy of transcripts of scores for universities previously attended in the original language along with certified translations into English or French, including copies of all the degrees.
Your admission application will be analyzed by the admission committee at the institute, and if you are selected, you will be called for an interview.

Postgraduate English requirement at ISEP Engineering includes a minimum TOEFL score of 550-PB/213-CBT or 79-iBT or any equivalent test like PTE or IELTS. This requirement mandatorily applies to students coming from non-English speaking nations. Admission for exchange students is entirely based on curriculum prerequisites and the academic background of the students.
English Language Requirements to Study in ISEP Engineering
To prove your English proficiency, you must meet the English language requirement for Masters in ISEP Engineering. The TOEFL requirements for a Master's to study in ISEP Engineering include scoring 83 all over. The IELTS requirement for a Master's to study in ISEP Engineering is six, while the PTE requirement for a Master's to study in ISEP Engineering is 62. However, you can also study ISEP Engineering without IELTS, TOEFL, or PTE.
Scholarships for Masters in ISEP Engineering
Charpak Master's Program is one of the most popular scholarships for an MSc in ISEP Engineering. By way of this scholarship, students get a monthly living allowance of 860 EUR, along with various other benefits. Even exchange students can apply for a Master's scholarship in ISEP Engineering from their home universities.
Postgraduate Tuition Fee in ISEP Engineering for International Students
Note that the Master's degree course fee in ISEP Engineering does not include accommodation, living, and health insurance expenditures. Apart from the postgraduate programs tuition fee in ISEP Engineering, students need to deposit 9,984 EUR against their annual Master's programs tuition fee in ISEP Engineering before August. This is done to confirm their enrollment. Also, along with the tuition fee in ISEP Engineering, students need to pay a CVEC or Contribution Vie Étudiante et de Campus fee that helps to finance different on-campus study programs that further enhance the experience of the students. The CVEC fee is 92 EUR.
| DEGREE | TUITION FEE FOR INTERNATIONAL STUDENTS |
| --- | --- |
| Masters in Engineering | 9,080 EUR - 9,600 EUR |
| Masters of in Information Technology | 9,600 EUR |
| CII Programme | 8,424 EUR |
Research at ISEP Engineering
Ph.D. programs in ISEP Engineering are organized within the LISITE framework. LICITE or Laboratoire d' Informatique, Signal et Image, Électronique et Télécommunications laboratory constitutes two specialized research groups, namely DaSSIP and ECoS. LISITE includes 40 researchers, eight of whom hold Habilitation à Diriger la Recherche (HDR), and more than 20 post-doctoral fellows and Ph.D. students. LISITE laboratory is an associate member of the Doctoral School of Computer Science, Telecommunications, and Electronics under the supervision of Sorbonne University.

Research at ISEP Engineering is conducted in collaboration with several academic and industrial partners; large industrial groups and start-ups, engineering universities and schools, public research laboratories, and hospitals. ISEP Engineering also aims to offer proper training to researchers by way of its teaching modules, innovation programs, and the proper supervision of several doctoral students within the EDITE doctoral school. The main research focuses for DaSSIP include the following:
Massive data flow and data analysis.
Distributed architectures for data processing and storage.
Image analysis in satellite and medical imagery fields.
Interoperability of heterogeneous and distributed systems.
Coding of video streams; reconstruction of signals from parsimonious decompositions.
Human-computer interaction with uses in fields of education and health.
The main research focus areas of ECoS are
Digital implementation on radio software and other platforms.
Design of integrated memories, circuits, printed electronics, and procedures.
Waveform design for 5G+ networks.
Indoor geolocation with visible light.
Blockchain and cyber security.
FAQ:
---
What are the different student facilities available at ISEP Engineering?

Different student facilities available at ISEP Engineering include unlimited access to the internet or computer rooms, free Wi-Fi, and books, newspapers, and magazines available for students to improve their knowledge.
---
What are the different academic digital platforms available to the students at ISEP Engineering?

Hyper planning, MS Office 365, email management tool, housing service, Weberp, and Moodle are some of the most significant academic digital platforms available to the students at ISEP Engineering.
---
What does Moodle help with?

Students can use Moodle to access ISEP's student portal, which consists of news, course materials, and administrative documents. Students can use hyper planning to access timetables and Weberp to access mark sheets and personal information.
---
What is an ISIC card?

The ISIC card is an International Student Card given to all the students who pay their tuition fee for the courses they take up at ISEP Engineering. This card makes them eligible for reductions on trains, flights, restaurants, and museum tickets.
---
Which are the two MSc programs entirely taught in English at ISEP Engineering?

The two MSc programs taught in English at ISEP Engineering are MSC in Information Technology with three majors and MSc in Electronics and Telecommunications with two majors.
---
People also search for,
ISEP Engineering School
reasons to study at ISEP Engineering School
ISEP Engineering Schools Ranking
Campuses at ISEP Engineering School
Postgraduate Courses in ISEP Engineering School
Master courses at ISEP Engineering School
Postgraduate Entry requirement at ISEP Engineering School
english language requirements at ISEP Engineering School
Scholarships for Masters in ISEP Engineering School
Research at ISEP Engineering School.