EURECOM
Highlights of Studying at EURECOM in France
EURECOM is committed to leading-edge studies in multimedia systems, network security, and communication technologies. World-class researchers and academics working with the Institute consistently seek emerging concepts for wider debates.

EURECOM provides interdisciplinary courses that bring together experts from several disciplines, including electrical engineering, computer science, and mathematics. This makes it possible for pupils to be thoroughly aware of communication technologies and their uses.

With instructors and students from different countries, EURECOM represents a mix of cultures and ideas. This encourages a diverse, multinational mindset in the classroom and allows students to network internationally.

EURECOM connects to top telecom and IT firms, including Orange, Ericsson, and Nokia. Students can then take advantage of real-world projects, internships, and employment prospects.

EURECOM is home to cutting-edge research and teaching facilities, including multimedia systems, computer and network labs, and more.

EURECOM has a powerful alumni network of more than 3,000 graduates working in leading businesses and research institutes worldwide. This gives students access to a priceless tool for professional growth and career help.

EURECOM is regarded as a pioneer in the engineering and communication technology industries. Leading organizations and academic bodies worldwide have recognized its programs and research endeavors with prizes and commendations.
Recognitions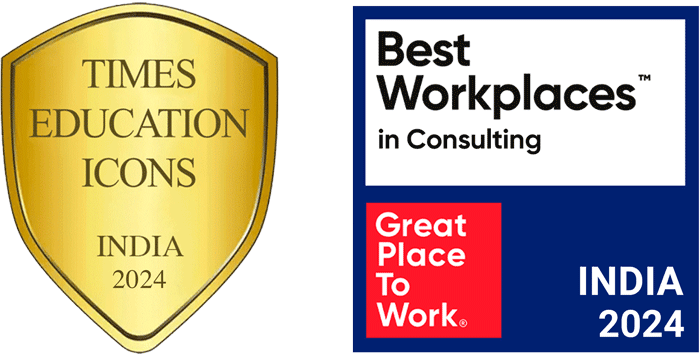 EURECOM
The prestigious European Institute for Communication Sciences and Technology, or EURECOM, is situated in Sophia Antipolis, France. It was established in response to the expanding need for innovation and superiority in the engineering and communication technology sectors.

One of the top colleges in Europe is the French engineering school EURECOM. It is centered on the French Riviera and is committed to offering students a top-notch education in the subject of communications and information technology. Innovative coursework and spectacular research initiatives are hallmarks of EURECOM. It provides students with a demanding and lively learning atmosphere that aids in the development of the abilities and expertise required for success in the quick-paced world of technology. The institute equips students with the abilities, information, and experience they require to excel in the workplace through its cutting-edge curriculum, solid industry connections, emphasis on innovation and entrepreneurship, and global setting.
Why Study at EURECOM?
The reasons to Study at EURECOM are numerous, with strong linkages to the industry being one of the most significant. EURECOM has established a vast network of partnerships with leading companies and organizations in the communications and IT fields, providing students the opportunity to work on real-world projects & gain first-hand experience in their field of study.

This is a significant advantage and one of the reasons to Study here, as students can acquire practical knowledge and skills essential for success in the workplace. Another spectacular fact about EURECOM is its expertise in mobile, embedded, distributed systems, virtual machines, networking technologies, security, and data science. Students have access to knowledge from leading experts in their respective fields.

EURECOM's focus on innovation and entrepreneurship sets it apart from other European institutions, making it a superior option for students who want to pursue careers in the IT sector. The school provides its students with the knowledge and skills they need to turn their ideas into successful ventures while fostering creativity and risk-taking. Students who desire to study in a multicultural and multinational setting must definitely consider EURECOM.

With students and staff members from all over the world, EURECOM provides a unique and stimulating learning environment where students are exposed to different perspectives and ideas. These are some of the many benefits of studying at EURECOM, making it a superior choice for anyone seeking to advance their education and career in the IT and communications industries.
EURECOM Ranking
EURECOM is one of the world's leading universities in Computer Science & Information Systems. EURECOM ranking QS has achieved a global ranking of 551/600 in 2019, 501/550 in 2021, and 451/500 in 2022.

In 2020, EURECOM Ranking was:
3rd among the top 25 performers in Co-publication with industrial partners by U-Multirank.
3rd among the top 25 performers in Student Mobility by U-Multirank.
2nd Institution in the field of Computer Science and Electronics in France by Guide2Research.
In 2018, the EURECOM ranking was:
11th place among Higher Education Institutions in France by Scimago Institutions Rankings.
Five QS Stars in Teaching, Employability, and Facilities, recognizing the university's excellence in these areas.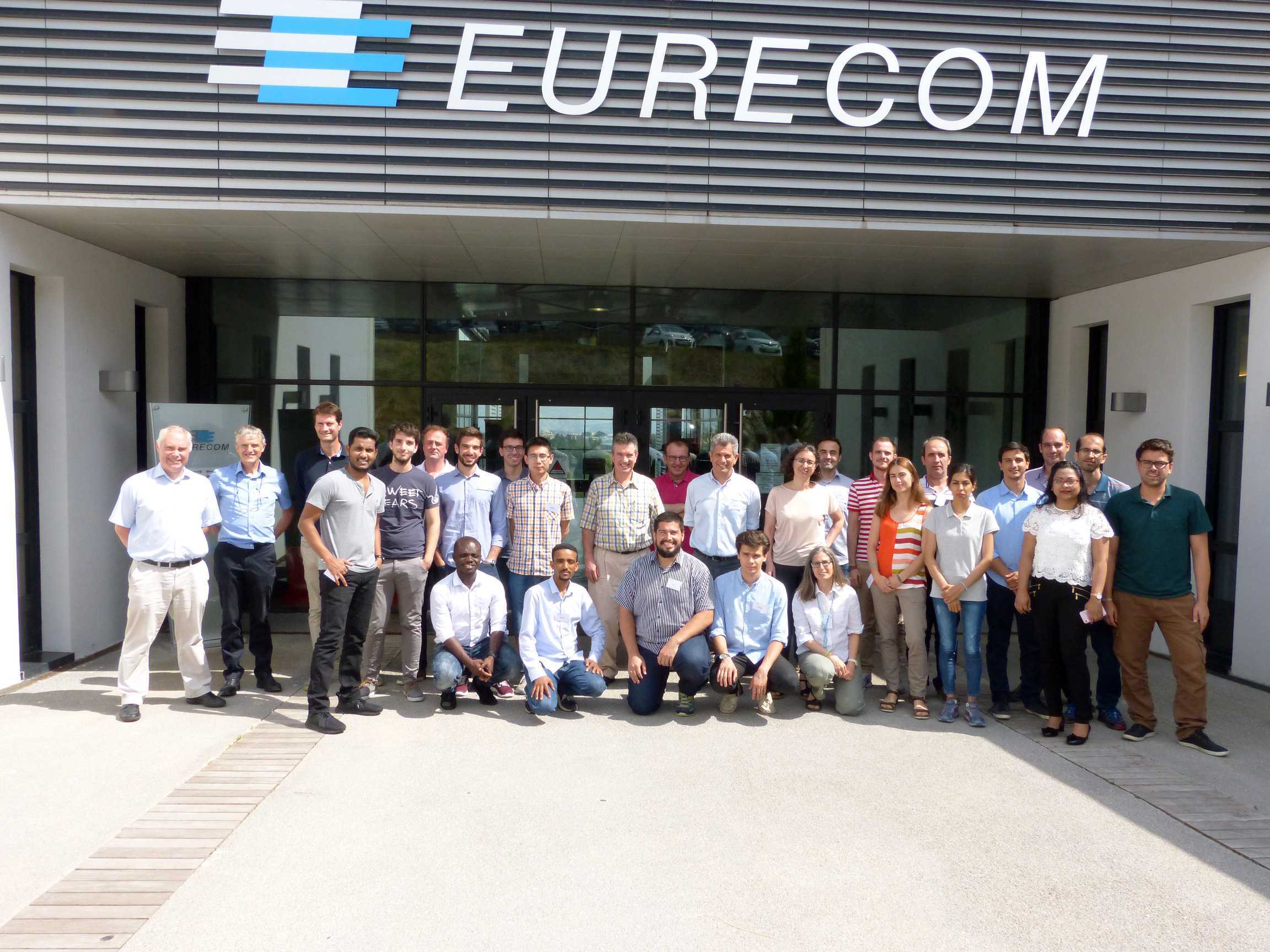 Campuses of EURECOM
The SophiaTech Campus was created to promote teamwork among educators, researchers, company founders, competitiveness clusters, and students. It houses the headquarters of KIC EIT ICT Labs. Plus, one of the three information and knowledge communities established by the European Institute for Innovation and Technology, as well as a branch of SATT Sud-Est (Technology Transfer Acceleration Company) and the collaborative platform Conception of the CIM PACA (Integrated Microelectronics Center).

The Alpes-Maritimes area has become more appealing and influential because of the resources provided by SophiaTech Campus. The campus is organized with a network of pedestrian circuits and footbridges to promote interactions and meetings further.
GoFrance's Extensive Footprint in India
Offices across India
250+ Experienced Consultants
Chennai, Coimbatore, Bangalore, Cochin, Hyderabad, Mumbai, Pune and many more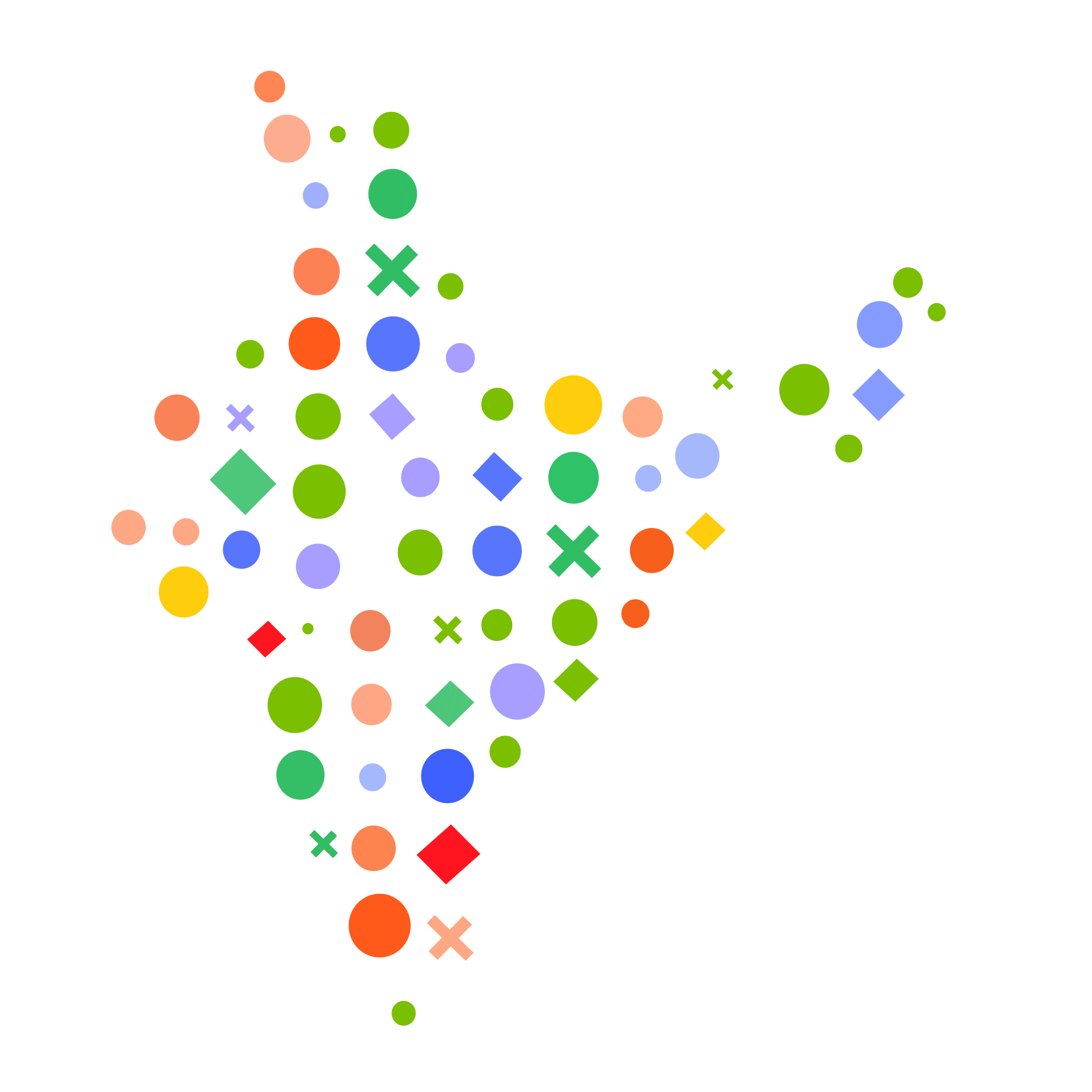 Postgraduate at EURECOM
Masters Program in EURECOM offers a combination of theoretical and practical teaching tools, including tutorials and internships. With international collaborations between over 150 partner universities around the world, Masters degree in EURECOM provides its students with exceptional learning opportunities, granting them access to various educational practices and practical applications.

In 2012, Masters in EURECOM was accredited by the CTI (French Accreditation Agency for Engineering Education) to deliver two post-master degrees (Diplôme d'ingénieur spécialisé), open to applicants with a completed master's degree in Communications for Intelligent Transport Systems - Connected Vehicles and Security for Computer Systems and Communications. Both degrees were awarded the EURACE label, delivered by ENAEE (European Network for Accreditation of Engineering Education).

In 2020, EURECOM signed a double-degree partnership agreement with EDHEC Business School (Ecole des Hautes Etudes Commerciales du Nord) for both Management (business) and the Internet of Things (Engineering). EURECOM is also a co-organizing partner for the BMW Group Summer School, held annually.

Since 2006, EURECOM has been awarded the label of Carnot Institute. Additionally, it has a two-year double degree program under the Erasmus Mundus Master Label and is part of the two EIT Digital Masters in Autonomous Systems (AUS) and Cyber Security (CSE). With these accreditations, EURECOM is well-positioned to provide students with the highest quality of education in the fields of engineering and business, especially for those pursuing a Masters at this institute.
List of Postgraduate Courses in EURECOM
4 Masters Courses in EURECOM are awarded to the Science Degrees, co-delivered by Institut Mines-Télécom and accredited by the French State.

The list of Postgraduate Courses in EURECOM are:
Master of Science in Data Science and Engineering
Master of Science in Digital Security
Master of Science in Mobile Computing Systems
Master of Science in the Internet of Things.
Postgraduate Entry Requirements at EURECOM
EURECOM offers monthly admissions from November to June, with each deadline listed on our website. To apply, students must first upload the necessary documents to our Online Platform and will receive a notification of results via email. In order to be eligible for a Master's degree, applicants must have a completed Bachelor's degree (in 3 or 4 years) in a relevant field. A B2 level of English is a postgraduate English requirement at EURECOM, with a strong background in mathematics.

The Admission Committee considers the entry requirements for Masters in EURECOM rigorous and challenging. The committee takes into account the following criteria:
The reputation of the applicant's home university,
Ranking in their class
Grades and academic performance,
Recommendations from professors and supervisors,
Their personal motivation for the topic of the Master and for EURECOM,
Relevance of their prior academic and professional background with the chosen Masters topic,
Future professional project.
To apply for the three-semester Master's degree program (Master in 18 months), the student must possess a four-year Bachelor's Degree (or equivalent) in Computer Science, Computer Engineering, Applied Mathematics, Electrical Engineering, Network, and Telecommunications, or a related field.

Additionally, the student needs to have a strong understanding and experience in the field of the Master's degree through professional experience in industry or academia, research or publications, special courses, or training.

Qualified applicants may also have to attend an admission examination (written/oral) to be evaluated on the basis of academic experience, theoretical knowledge, and practical skills. In addition, EURECOM encourages international applications and provides language support classes (French/English) for students and teaching staff from non-native-speaking countries.
English Language Requirements to study in EURECOM
English Language requirements for Masters in EURECOM require all international students to demonstrate a working knowledge of the English language prior to enrolling in their programs. All applicants must either provide a certificate issued by an official educational institution or take an internationally recognized English test, such as the TOEFL, IELTS, Cambridge C1 Advanced (CAE), Cambridge B2 First (CPE), PTE Academic, or Telc English C1.

A B2 level of English is required to understand courses taught in English fully. To graduate, students must have a recent certification in English, which can be obtained while studying at EURECOM, though it is highly recommended to obtain it prior to the start of the program. The following certifications are accepted:
Cambridge (First Certificate & ESOL): Minimum Level B2
TOEFL Requirements for Masters to study in EURECOM 564
TOEFL IBT: 80
TOEIC: 750
IELTS Requirements for Masters to study in EURECOM: 5.5
PTE requirements for Masters to study in EURECOM are also accepted.
Scholarship for Masters in EURECOM
2 Masters scholarships in EURECOM are offered, enabling them to pursue their studies in information and communication systems. Scholarships for MSc in EURECOM are available to incoming students from all countries and cover the tuition fees, living costs, and the costs associated with research led by the student or faculty members. Students need to demonstrate excellent academic performance and a commitment to research through their previous studies or professional experience.

Partial tuition fee waivers corresponding to a reduction of tuition fees are available for students based on their academic results. Due to the high number of applicants and the limited amount of scholarships, only graduates from leading universities with a good ranking will be considered. Furthermore, scholarships are often paid after the student arrives in France, meaning that students will have to pay the tuition fee deposit (1,000 EUR) and the first compulsory expenses in France (rent deposit, health insurance) on their own.

The Carnot Excellence Scholarship Program offers a limited number (up to 15) of 5,000 EUR scholarships for the complete master (24 months). The selection of candidates and the scholarship granting is based solely on evaluating the candidates' academic records, motivation, and university recognition. The four Master's Programs offered at EURECOM are eligible for the Carnot Excellence Scholarship. Additionally, the Master of Science in Intelligent Communication Systems is eligible for the 6G Excellence Scholarship.
Get application fee waiver
by applying through us
I agree to GoFrance terms and privacy policy
or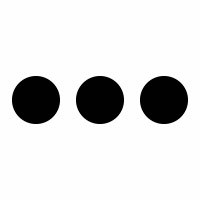 Postgraduate Tuition Fee in EURECOM
For non-EU students, the Masters degree course fee in EURECOM cost of the 24-month program is 12,000 EUR, whereas the Masters Programs tuition fee in EURECOM costs 6,000 EUR for EU students. The costs include an airport pickup as well as a 3-week intensive French course (during office hours and working days). There are no material costs. The entire PostGraduate programs tuition fee in EURECOM cost of the 18-month program, which consists of three semesters, is 5,000 EUR for EU students and 10,000 EUR for international students. The tuition fee in EURECOM includes an airport pickup and a 3-week intensive French course (during office hours and working days). There are no material costs.
Research at EURECOM
EURECOM offers students with a Master's degree in research or its equivalent the opportunity to pursue a doctoral degree by working on a thesis in one of its laboratories. Candidates for Ph.D. programs in EURECOM can register in one of the following doctoral schools where EURECOM is recognized as a lab: Ecole Doctorale d'Informatique, Télécommunications et Electronique de Paris (EDITE). While working on the thesis at EURECOM, and under the guidance of their teachers-researchers, doctoral students must adhere to the rules of the doctoral school where they registered.

The tenure of a research thesis at EURECOM is typically three years, and research topics are in line with its research program. All of EURECOM's doctoral students are financially supported while working on their research thesis through EURECOM's funding system or via a research contract of public funding. All Ph.D. programs in EURECOM vacancies are available on the official page of EURECOM's website (Jobs). Students can apply to the programs by submitting the required documents. These include a resume, a cover letter, and one or two letters of recommendation (LOR).
FAQ:
---
How can I find accommodation in EURECOM?

EURECOM does not have on-campus housing, but our staff is dedicated to helping students find a place to stay by providing them with accommodation contacts. Students have several options to choose from, including private and public residencies.
---
Can I stay and work in France after graduation?

International students with long-term visas can apply for an extension to remain in France and search for employment. Two months prior to the completion of their studies, they can apply for an "APS: Autorisation Provisoire de Séjour," which grants them the right to stay in France for up to one year after their studies have concluded.
---
How important is it to know French when applying?

Since all programs at EURECOM are exclusively taught in English, no prior knowledge of French is necessary, and a French proficiency test is, therefore, optional.
---
Does EURECOM help candidates find internships?

Students must take the initiative in their search for internships, but EURECOM offers a range of support to assist them. EURECOM provides students with access to a comprehensive database of internships from its industrial partners, which is updated regularly to ensure students can apply directly with their CVs and cover letters. EURECOM offers around 300 internships each semester, three times more than the number of students.
---
When does the Study Program Start?

The Master's and Post Master's programs both commence each Fall on the final Monday of September with an Introduction Week. Prior to the start of the academic program in the first week of September, a 3-week program of intensive French language and cultural visits is organized for non-French speakers with a level of proficiency below B1.
---
People also search for,
EURECOM
Reasons to study at EURECOM
EURECOM Ranking, Postgraduate Courses at EURECOM
Master programs at EURECOM
Postgraduate Entry Requirement at EURECOM
English Language Requirement at EURECOM
Scholarships for EURECOM
Postgraduate Tuition Fees at EURECOM
Undergraduate courses at EURECOM
Scholarships for Bachelors in EURECOM
Undergraduate Tuition Fees at EURECOM
Research at EURECOM