3is
Highlights of studying at 3is
3is has 30 years of educational experience and is known to offer unique and tailor-made programs.

The institute offers 40 master classes and workshops every year to international students.

The classes are run by experts in the fields who build confidence in students so that they can easily showcase their skills to the world

3is offers programs like BA Film & TV and MFA Cinematography, Sound, and many more on the list

It has 800 lecturers, teachers, and guest speakers

3is falls in the list of leading Film & Cinema Schools in Paris

Students from more than 20 nationalist studies at 3is every year
Recognitions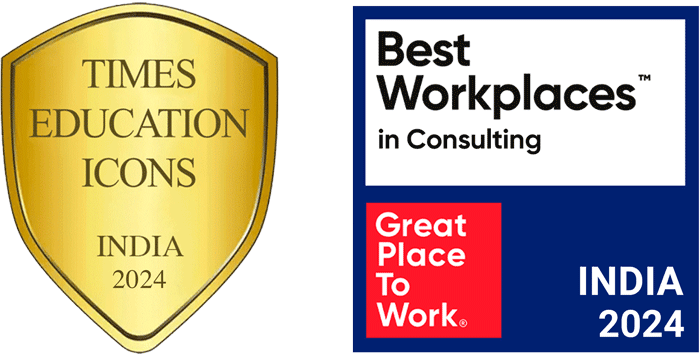 3is
3is is a Film and Cinema school where international students can indulge in distinctive academic opportunities. If you hate science and math but love cinema, sound, actors, and TV, then here you are going to find custom-made courses to unlock your dreams. This international institute of Science & Sound is where you will find Audiovisual and Filmmaking programs for both undergraduates and postgraduates. Here students get every prospect to learn and hone their skills. Today competition is extremely tough, and this is why students stress about studying in the best institutions. 3is is the first European Audiovisual campus, and its certification is globally recognized. The school guarantees 87% of students get a job within their first year after graduation.
Why study at 3is?
There is so much talent in the world, but to build your ground in the industries like Hollywood, Bollywood, Nollywood, and others, you will need recognition. Your YouTube videos may not be enough, and the reason is clear "Competition." You are not alone in giftedness, and this is why there are many reasons to study in 3is. Creative skills alone won't be enough, as technical skills and communication skills are also required. You achieve your potential here by learning from experts and attending workshops. The school has more than 700 productions every year and has 3,500 business partners. Students get jobs without any struggle. The thing about Art is the more you learn, the less it gets, and this is why in the industry of certainty and art, you learn till you die. Your degree won't even be enough, but it will give your career a head start. There is a range of bachelor's and master's programs available in the field of filmmaking. The school has a robust network where students gain learning experiences and opportunities.

3is Ranking
3is is a private institution, and there is no 3is Ranking. This school was founded thirty years ago and is on its way to setting milestones. Every year thousands of students from all over the world, even from India, choose to study at 3is. The school also won the global student satisfaction award in the year 2021. The university has a score of 4.0/5, has various badges of excellence, and has all the facilities for its students that the best school in France must have. Students will not find any 3is Ranking QS and ratings.
Campuses of 3is
3is campus is the largest audiovisual campus in all of Europe. Here students not only learn but even live comfortably. Here students learn all about filmmaking art, which means encountering technology every time. There is a motion capture studio, a movie set, a three-hundred-meter square theater arts stage, a 300-seat screening room, and much more. 3is has 4 campuses in Bordeaux, Paris, Nantes, and Lyon, with 20,000 m2 infrastructures dedicated to creative and brilliant students who come to study every year. All the campuses are beautiful, and every year 22,000 students from twenty nationalists come to study here.
Postgraduate at 3is
There are two Masters Programs in 3is available, which are going to be a two-year duration. During these courses, you will be learning about image and sound professions. There are different subjects like 2D and 3D animation, multimedia, video games, stage management, filmmaking, communication, animation movies, audiovisual, cinema, and lots more. Masters Degree in 3is is valuable and prepares you for a wonderful and long-lasting career. There are two Masters in 3is available: MFA in Cinematography and MFA in Recording and Music production.
List of Postgraduate Courses at Masters in 3is
There are two Master's Courses in 3is available. The first course is MFA in Cinematography which is going to be for two years as a full-time course. You must submit an IELTS score to get admission to this course at 3is. The second course is an MFA in Recording & Music full-time course in which you will learn about studio sound, Arranging, mixing, editing, and sound of the TV, Radio, Cinema, and many others. There is a variety of skills that you will grab during these master's courses. Below is the list of Postgraduate courses in 3is
MFA in Cinematography
MFA in Recording & Music Production
Postgraduate Entry Requirement at 3is
International students can apply to the school by visiting their website, where you first submit your application, and someone then contacts you. There is an Entry requirement for Masters in 3is. You will need to submit your bachelor's degree, resume, cover letter, recommendation letter, transcripts, passport copy, and creative portfolio. Then you will also need to submit your Post Graduate English requirement at 3is which is IELTS 5.5, TOEFL 72, and Duolingo 95 for Indian students. The courses taught at 3is are in the English language for every student. Your documents and English proficiency test scores are required when applying online. All international students will also have to pay the admission fee at the time of online submission of their application.
GoFrance's Extensive Footprint in India
Offices across India
250+ Experienced Consultants
Chennai, Coimbatore, Bangalore, Cochin, Hyderabad, Mumbai, Pune and many more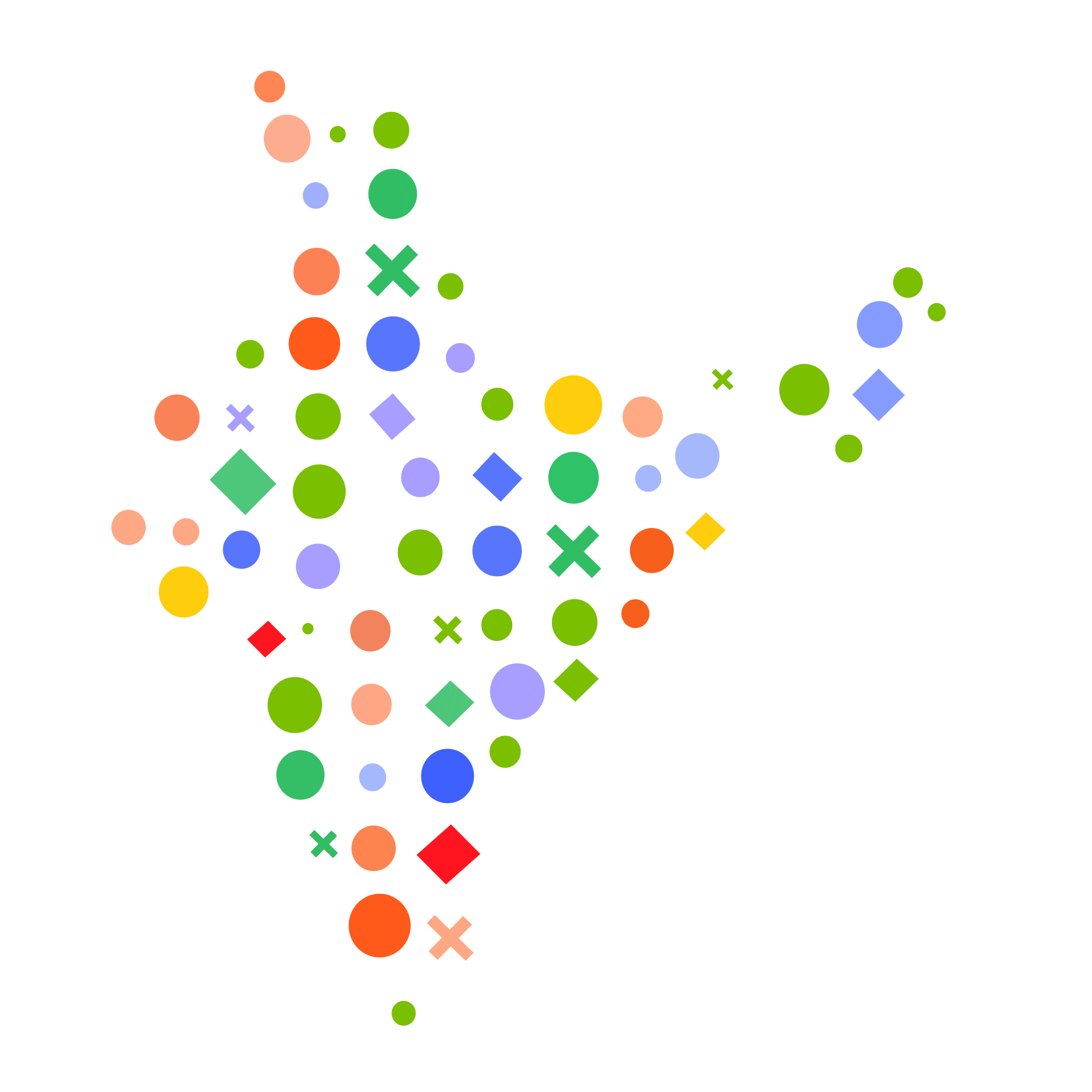 English language requirements to study in 3is
At the campus of 3is, you will be studying alongside students who will be speaking different languages. The teachers teach in English, and your workshops are also going to be in the English language. English language requirements for masters in 3is are essential ones that cannot be neglected at any cost. At 3is, there are three English language proficiency test scores accepted, which are IELTS, TOEFL, and Duolingo. Students with the IELTS option must have IELTS Requirements for Masters to study in 3is fulfilled which is 5.5. TOEFL Requirements for Masters in 3is is 72 and Duolingo 95. There are no PTE Requirements for Masters to study in 3is valid. If you have a PTE test score, then it is time that you prepare for IELTS, TOEFL, or Duo lingo to secure your admission at 3is.
Scholarships for masters in 3is
The school was founded thirty years back, and since then, students are coming from all over the world to gain professional skills from the tailor-made courses offered here. Unfortunately, there are no Masters scholarships in 3is available right now with the school. You can check the eligibility for this scholarship for MSc in 3is on the official website. The only scholarships students will get are from the French government.
Postgraduate Tuition fee in 3is for international students
3is is a private college, so you can expect quite a good amount of Masters Degree course fees in 3is. Apart from tuition fees, there are going to be other expenses like stationary, accommodation, and registration fee. The tuition fee mostly depends upon the course you choose. There are two postgraduate courses offered by 3is where you learn to become a master in filmmaking. Postgraduate courses need you to have a bachelor's degree in hand. Postgraduate programs tuition fee in 3is average estimation is 12,630 EUR/Year. Then there is going to be a registration fee of up to 800 EUR. There is no funding available from the college, so you will need to seek scholarships from the French government or grants from your own country. The tuition fee in 3is can be submitted in installments and online. Students must pay an 800 EUR registration fee at the time of submitting their online application form. There might be other fees involved, which students must confirm to avoid declining their applications. Check below the Masters Program tuition fee in 3is.
| Postgraduate Courses at 3is | Duration | Tuition Fee |
| --- | --- | --- |
| MFA in Cinematography | 2 year | 15,300 EUR |
| MFA in Recording and Music Production | 2 year | 15,300 EUR |
Undergraduate at 3is
There are two courses offered by 3is for undergraduate students. Bachelor Program in 3is includes a Bachelor of Arts in acting. All the bachelor's programs are full-time three-year courses. The examination accepted for undergraduates at the Paris film and acting school is IELTS. Bachelor's degree in 3is will help you gain technical expertise so that you can land in a successful filmmaking business. You can also go for video games which is the most profitable business of the current times. The two Bachelors in 3is courses in which you can apply are a BFA in Film making and a Bachelor of Arts in film and TV.
The list of undergraduate Courses at 3is
Bachelor Courses in 3is is going to be a wonderful experience as a student for you at 3is campus. The campus is a mini film world where you learn and sharpen your skills. There are three Bachelor Courses in 3is, and only students with creative minds and lovers of arts choose to apply. These three years courses are available at all 4 campuses of 3is. There are master classes and workshops which students will attend during their undergraduate courses. Below is the list of Undergraduate Courses at 3is
BFA In Filmmaking
Bachelors Of Arts In Film & TV
Bachelor of Arts in Acting
Undergraduate Entry Requirements for International Students in 3is
To apply to the undergraduate courses at 3is, international students must fulfill the eligibility criteria of the school. This art and film school is known for excellence and is very careful when it comes to selecting students. You must have the best portfolio for the Entry Requirement for Bachelor in 3is and other documents. Students must apply before the deadlines. The intakes for 3is start in October month. To apply to the bachelor's program, students must submit their ID proof, like a passport, CV, high school degree, and letter of recommendation. These are general entry requirements. Check the brochure for complete entry requirements. The next most important eligibility criterion is Undergraduate English Requirement in 3is. Students must submit their IELTS, TOEFL, or Duolingo test scores to prove their English language proficiency.
Get application fee waiver
by applying through us
I agree to GoFrance terms and privacy policy
or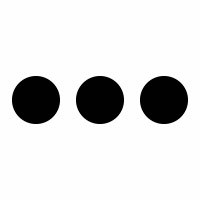 Undergraduate English language requirement to study in 3is
3is is located in Paris, France, and on this campus, courses are taught in the English language. Being an Indian student, you will have to submit English Language Requirement for Bachelors in 3is at the time of applying at the school. There are three tests accepted by the school IELTS, TOEFL, and Duolingo. IELTS Requirement for Bachelors to study in 3is 5.5, and TOEFL Requirement for Bachelors to study in 3is 72. There is no PTE Requirement for bachelors to study in 3is on the website of the school. There is one more English language proficiency test score that you can submit, and that is Duolingo. Duolingo's score accepted at 3is is 92.
Scholarships for Bachelor in 3is
There are no grants or funding of any type offered by the school currently. There are chances that the French government offers students with funding, grants, and scholarships to international students. Students still need to check Scholarships for Undergraduate in 3is information before making any decision. As bachelor scholarship in 3is is fewer, international students must prepare their finances to get secure admission at 3is campus.
The undergraduate fee at 3is
3is is a private institution, and the Bachelor's degree course fee will depend upon the courses you will choose. There are two undergraduate programs, and there are three years to get your bachelor's degree. The bachelor program tuition fee in 3is needs to be submitted every year using installment facilities. There is also a registration fee to be paid online. The registration fee is non-refundable. Check below the details of the Undergraduate program's tuition fee in 3is.
| Undergraduate Courses at 3is | Duration | Tuition Fee |
| --- | --- | --- |
| Bachelor of Arts in Film and TV | 3 year | 10,120 EUR |
| BFA in Film Making | 3 year | 13,000 EUR |
| Bachelor of Arts in Acting | 3 year | 5,300 EUR |
FAQ:
---
How many campuses are there in 3is?

There are 4 campuses available for international students, which are located in beautiful French cities Nantes, Paris, Lyon, and Bordeaux. The school houses more than 22,000 students from 20 nationalities and is equipped with all the technology a modern student will need to successfully enhance their creative skills in creative industries.
---
What is the registration fee at 3is?

First of all, students must fill out an online application form. Once you are selected, you will have to pay an admission fee to register at school. Non-EU students will have to pay an 800 EUR admission fee to the school.
---
Does 3is offer scholarships to its international students?

Unfortunately, there are no funding, scholarships, or grants provided to EU or Non-EU students by the school. Students interested in BA Film and TV programs are eligible for French government funding. 3is has no internal funding for international students.
---
Do I have to pass any French level to get admission at 3is?

All the international programs like MFA Cinematography, BA Film, and TV, and others are taught in hundred percent English language. Students still are open to learning French during their stay in the beautiful cities of France. Students must submit English proficiency test scores to apply at 3is.
---
Is there any entrance examination at 3is?

There is no entrance examination at 3is as students from all parts of the world apply at 3is. The students are selected on their merits, skills, and the school's set eligibility criteria.
---
People also search for,
3is
3is International Institute of Image and Sound in France
list of courses in 3is
Reasons to study at 3is International Institute of Image and Sound
3is Ranking
Postgraduate Courses at 3is International Institute of Image and Sound
Master programs at 3is
Postgraduate Entry Requirement at 3is International Institute of Image and Sound
English Language Requirement at 3is
Scholarships for 3is International Institute of Image and Sound
Postgraduate Tuition Fees at 3is
Undergraduate courses at 3is International Institute of Image and Sound
Scholarships for Bachelors in 3is
Undergraduate Tuition Fees at 3is International Institute of Image and Sound
Research at 3is
Film schools in France
Best film-making Schools in Paris